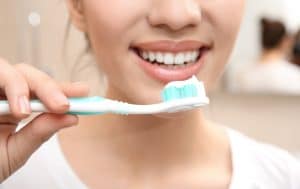 The fact that good hygiene is the cornerstone of good dental health is no secret. However, sticking to every tenet of good hygiene on a consistent basis can sometimes prove more than most people can manage. Because of this, many patients in Encinitas/San Diego experience conditions such as periodontal disease that are typically highly preventable. Therefore, to help you better preserve your smile, we offer a few tips on how to make your hygiene routine as effective as possible every day.
Tips for a Healthier Smile
Learn More About the Importance of Good Hygiene
The successful prevention of chronic conditions such as periodontal disease begins with a healthy focus on consistently good hygiene. For more information, schedule a consultation with Dr. Kania by calling her periodontal office in Encinitas/San Diego, CA, at (760) 642-0711.