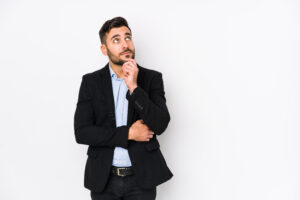 Our team offers treatment to prevent and then manage periodontal disease, which protects your smile from tooth loss and discomfort. The disease impacts the smiles of over 50% of adults aged 30 and older. In today's blog, your Encinitas/San Diego, CA, periodontist talks about the facts behind the disease and why you may need periodontal treatment.
The Causes of Trouble
The disease occurs after the gums have become irritated and inflamed. The inflammation, known as gingivitis, then grows more severe with time until pockets form at the gumline. When disease-causing bacteria enter these pockets, you develop periodontal disease. While gingivitis can be reversed, periodontal disease cannot. However! Preventive care can help manage it to protect your smile from uncomfortable symptoms and the risk of periodontitis. Causes of the inflammation include a family story of the disease, inflammatory illnesses, the use of certain medications, lack of daily brushing and flossing, tobacco use, and infrequent dental cleanings. These factors can lead to plaque buildup, which causes gum inflammation.
Warning Signs and Long-Term Issues
Initially, you may notice your gums begin to appear redder than usual, or they may feel sore or sensitive. Bleeding easily is a factor too, as is gum recession. When you exhibit these warning signs, you should let us know right away. Otherwise, the disease reaches the periodontitis stage we mentioned before, a stage in which the tissue connecting your teeth and gums are severed, causing adult tooth loss. Treatment can help protect your smile from tooth loss, and ensure a healthy and beautiful smile.
Preventive Actions
Our team could offer a deep cleaning, also known as a scaling and root planing, to remove all plaque and tartar buildup from the teeth and the roots as well. This could be done in one visit or up to four, the severity of the buildup will factor into the number. The treatment then leaves your smile ready for routine cleanings every three to four months to manage the disease and keep your smile whole and healthy.
Treatment
Using advanced laser dentistry, we can also offer treatment for more severe stages, treatment that will make managing the disease much sooner moving forward. For example, we can correct receding gums and strengthen the smile with pinhole gum grafts. Advanced lasers also offer precision and comfort when we remove diseased tissues to help healthy ones adhere to your teeth. If you have any questions, then contact our team today.
Talk To Your Encinitas/San Diego, CA Periodontist About Treating Gum Concerns
Our team would like to help you enjoy a smile free of serious oral health concerns. If you would like to find out more about imprint the health of your smile, then call Dr. Kania's office in Encinitas/San Diego, CA, at (760) 642-0711.