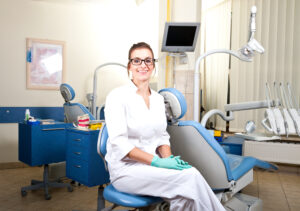 How harmful can a problem with your gums become? If nothing is done to take care of an infection, periodontal problems can lead to tooth loss and even difficulties in the management of your overall health! At our Encinitas/San Diego, CA periodontal practice, we offer relief for people who are concerned about an infection. When you have a more severe problem with gum disease, we can recommend different advanced services, including treatments that use laser technology to address problems. The sooner you take action and seek care for your issues, the less likely you are to experience the most significant complications.
Selecting The Right Treatment Approach For Your Gum Disease
Through a careful diagnostic review, our practice can assess just how severe your issues with gum disease have become. From there, we can recommend treatment options that fully manage the issues that you face. People who reach out for help sometimes need more significant work than their general dental office provides. If this is the case for you, we can review what forms of care are available and how they can help you. One service we provide will rely on laser tools to target bacteria and remove infected tissues. Through this work, we can stimulate the growth of healthy gums and clear away the microbes that are causing you worsening problems with your well-being.
Using Laser Tools To Treat An Infection
What makes the use of lasers beneficial for patients with gum disease? Periodontal care with these tools can limit tissue damage and bleeding, which can make recovery easier. By using these tools, we can do the work of removing infected tissues and bacteria without making suturing necessary for proper recovery. To further improve your experience, we can actually select between two different laser tools for your care.
What Else Can Your Periodontist Do To Help You Fight Gum Disease?
There are different treatment options that can be provided based on what patients who see us need. For those who hope to prevent future issues after a history of problems with gum disease, we can recommend preventive care in the form of supportive periodontal maintenance. This is an alternative to traditional dental cleanings, one that can help fight bacteria on the roots to prevent complications in the future. We also provide holistic treatment approaches that help with issues like tissue damage and the accumulation of harmful bacteria.
Talk To Your Encinitas/San Diego, CA Periodontist About Laser Care For Gum Disease
By talking to your periodontist about the advantages of laser care, you can learn about treatment options that can resolve active problems with your well-being and help you avoid new difficulties. If you would like to find out more about how our practice can help you, call Dr. Kania's office in Encinitas/San Diego, CA, at (760) 642-0711.