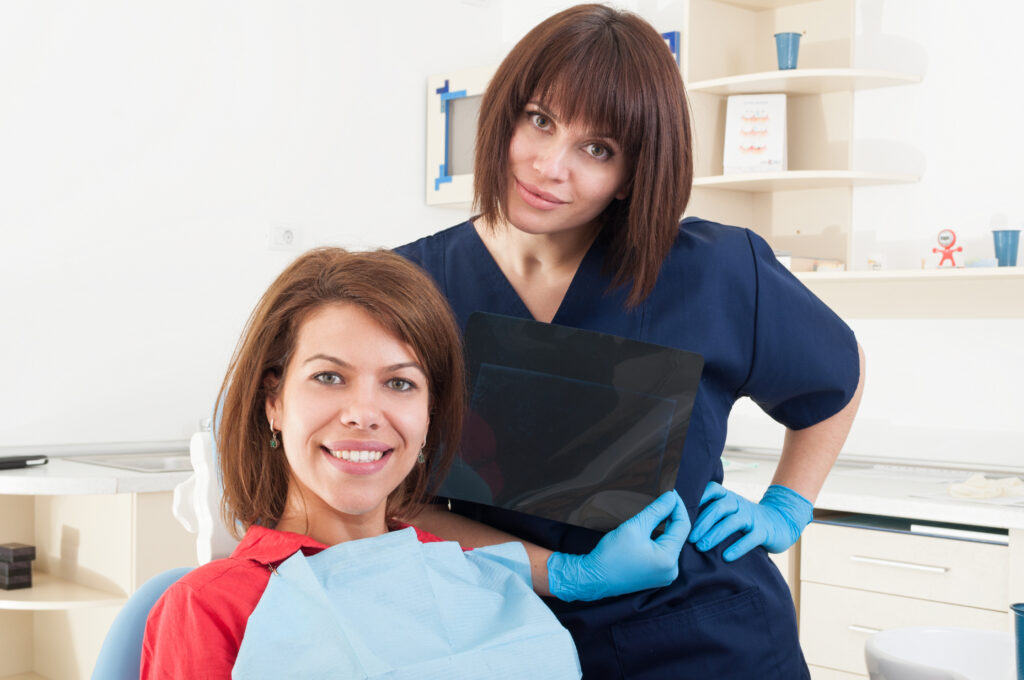 Does a problem with gum disease concern you? If you have a consistent hygiene routine and attend regular dental checkups, you can enjoy important protection against this issue. However, if you are not taking the right actions to prevent problems with your periodontal health, you should know that an infection can have serious consequences. Once the condition progresses past the point of gingivitis, you can have a harder time controlling it, and you become vulnerable to potentially serious issues with your health and appearance! Our Encinitas/San Diego, CA periodontal practice is capable of helping. When the problem is caught in time, we can provide scaling and root planing to remove bacteria and keep issues from growing more serious.
Understanding Gingivitis And Periodontal Disease
There are different threats that you face when you are not keeping up with smile care. One is gum disease, an infection that can worsen over time. Gingivitis is the first stage of the infection. This can cause you to experience bleeding when you brush and floss, it can create problems with gumline recession, and it can lead to embarrassing issues with bad breath. The good news is that it is reversible, so it can be treated before there are long-term issues. If it is not addressed in time, you can experience difficulties with periodontal disease, a more advanced infection that can result in more tissue damage, problems with teeth becoming insecure, and problems for your overall well-being! People with a history of this issue may need to schedule persistent preventive care to avoid complications.
Using Preventive Services To Stop An Infection Before It Progresses
Different preventive services are available at our office to help take on gum disease. Scaling and root planing will remove bacteria that are present on the roots of your teeth. By clearing away these deposits, we can fight an infection and stop it from progressing and creating more difficulties for you. The service both clears away harmful microbes and polishes the surfaces of teeth to make it harder for new bacteria to gather.
Taking On More Severe Problems With Your Periodontal Health
Different strategies can help people who are struggling with periodontal disease. To control your health and avoid new problems, we can recommend that you begin supportive periodontal maintenance. An alternative to regular dental cleanings that will typically take place every three months, this regular cleaning will remove potential bacteria buildup under your gums. You can also discuss more advanced services, including those that use laser technology, to fight active issues.
Talk To Your Encinitas/San Diego, CA Periodontist About Treatment For Gum Disease
By addressing gum disease in different stages, we can help patients who are concerned about their periodontal tissues, smile, and overall health. If you would like to find out more about how we can support you, please call Dr. Kania's office in Encinitas/San Diego, CA, at (760) 642-0711.