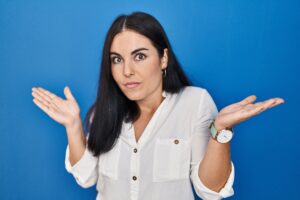 If you fail to take problems with gum disease seriously, long-term consequences can impact your smile and your general health in ways that can surprise you. Did you know that poorly managed periodontal problems make you vulnerable to general health changes? Are you aware that complications from gum disease leads all other causes of tooth loss affecting adults? These are not problems to take lightly. Fortunately, your risk for these and other issues related to periodontal disease can be addressed with a visit to your Encinitas/San Diego, CA periodontist! Our office provides detailed diagnostic reviews as well as treatment options for people with infections at different stages.
Problems With Your Gums Can Have Several Concerning Effects
The onset of problems with your gums will take the form of gingivitis. At this initial stage, you can experience more sensitivity and bleeding whenever you brush and floss. In time, you will need to look out for issues like gum recession, changes in tissue color, swelling, and difficulty with frequent bad breath. Another concern is that as the problem grows more serious, periodontal pockets will deepen. As these spaces grow more serious, your condition will progress to periodontitis, or periodontal disease, which can raise your risk for tooth loss and other consequences.
Managing Periodontal Problems To Prevent Complications
By bringing your concerns about your gum health to our practice, we can provide potential treatment options that will help. The first step in doing so involves a careful review with our diagnostic imaging technology. This lets us assess just how far your condition has progressed. From there, we can determine if scaling and root planing will prevent further issues or if you should begin supportive periodontal maintenance to stop new problems. We can also look for signs of trouble that point to the need for advanced treatments.
We Can Help You Deal With Worrying Tissue Damage And Bacteria Buildup
With both holistic treatment options and the use of laser technology to provide gum care, we can help you resolve issues with more severe periodontal disease. Ozone therapy and PRP therapy let us use more natural solutions to fighting problems with your health. Ozone therapy will rely on oxygen to fight unwanted microbes while preserving your mouth's healthy ecosystem; through PRP therapy, we rely on the natural growth process to encourage recovery. Laser tools let us carefully remove bacteria and unhealthy gums to encourage the growth of healthy tissues in a way that minimizes tissue harm and bleeding.
Talk To Your Encinitas/San Diego, CA Periodontist About Managing The Threat Of Gum Disease
If you want to know more about the potential impact of gum disease and what you can do to protect yourself against it, call Dr. Kania's office in Encinitas/San Diego, CA, at (760) 642-0711.