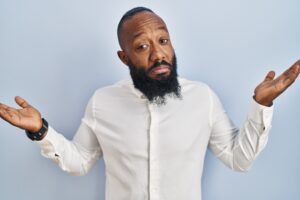 Gum disease is certainly not the only reason why people lose teeth, but you should know that it is the leading cause of this problem. What is it about periodontal problems that make us susceptible to these losses? In time, inflammation and infection can lead to permanent tissue damage, and the gums as well as the jawbone structure that support teeth are weakened. When this happens, teeth are left without sufficient support and are vulnerable to being lost. Your Encinitas/San Diego, CA periodontist can help you with this. For patients worried about an infection, we can provide an evaluation and discuss different treatment options. Those who are dealing with more advanced problems and already require help with tooth loss can meet with us to discuss the benefits of implant dentistry.
Why Problems With Gum Disease Raise Your Risk For Tooth Loss
When you first experience problems with your gums, you can have what is known as gingivitis. The problem with your infection can initially make you susceptible to bleeding when you brush and floss, trouble with gum line recession or swelling, and persistent bad breath. The good news is that there is still time to prevent the onset of gum disease as a more significant concern. When the right preventive care takes place, bacteria can be effectively dealt with so that the tissues can return to their healthy state. However, when care is not provided in time, harmful microbes can continue to spread and create trouble for your smile, leading to more problems with tissue damage that can weaken support for teeth.
Different Services We Offer In Response To Poor Periodontal Health
Based on a diagnostic review of your gums, we can review different treatment options. For more severe problems, we can recommend different approaches. While one patient might benefit more from laser periodontal treatment that removes unhealthy tissues and bacteria, another can be better served by a holistic treatment using platelet-rich plasma or even oxygen to tend to active difficulties. After an initial procedure, we can also recommend that you return for supportive periodontal maintenance, which can be beneficial to people who have suffered difficulties with gum disease over time.
What If I Already Have Problems With Tooth Loss?
For a person who has already experienced tooth loss, we can offer support in the form of implant dentistry. Through the placement of implants, we can provide lasting support for restorations that are put in position to close smile gaps. For those who need help managing periodontal problems to qualify for this procedure, we can work on planning both necessary preliminary care and the implant placement.
Talk To Your Encinitas/San Diego, CA Periodontist About Gum Disease And Tooth Loss
Gum disease complications can make you vulnerable to different threats, including tooth loss! To find out more about how we can help, please call Dr. Kania's office in Encinitas/San Diego, CA, at (760) 642-0711.