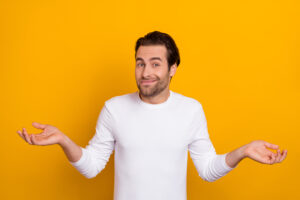 f you have problems with periodontal disease, the threat to your smile and general health can be more significant than you realize. One of the risks you face is potential tooth loss. As bacteria on the roots of your teeth attack the tissues that keep them in place, they can loosen, and that can result in their loss or the need to extract them! Our Encinitas/San Diego, CA periodontal practice is prepared to help people at risk for this and other problems linked to gum disease. We provide services that can help you regain control over a serious infection, which can protect you against new problems. We can also discuss implant dentistry with you, which means we can close your smile gaps and replace the teeth you have lost!
Why People With Periodontal Disease Should Worry About Losing Teeth
Although gingivitis can be identified and even reversed before there are long-term consequences, many people will find themselves in need of help to control problems with more severe periodontal infections. At the more advanced stage, an infection can have lasting consequences for your general health as well as your smile. If your current concerns include tooth loss—whether you are trying to prevent it or wish to do something about it—we can discuss services that have the potential to benefit you.
We Can Restore Your Incomplete Smile Through Implant Dentistry
Implant dentistry makes it possible for patients who have lost teeth to regain their full smiles. The approach taken to replacing a lost tooth first relies on the placement of the implant itself. These small titanium posts take up the space previously taken by teeth roots. Over time, your healing process will see the surrounding jawbone tissues fuse to your implant to provide remarkable stability. After you are appropriately recovered, you can have a lifelike restoration put in position to positively change your appearance and dental function.
Services That Help Control The Effects Of Periodontal Disease
There are different procedures that help patients with different concerns linked to periodontal disease. Advanced services that include laser treatments can help your gums recover from the impact of a serious infection. In addition to providing this kind of care, we can rely on holistic treatment options like ozone therapy and PRP therapy to fight bacteria and encourage tissue growth.
Talk To Your Encinitas/San Diego, CA Periodontist About Your Gum Disease And Tooth Loss Concerns
In situations where patients have trouble managing issues with gum disease, tooth loss is a real risk. Whether you need to do something to prevent this problem or wish to address losses that you have already suffered, our practice can help! If you would like to learn more about how we can take care of you by providing this or another service that tends to your periodontal well-being, please call Dr. Kania's office in Encinitas/San Diego, CA, at (760) 642-0711.