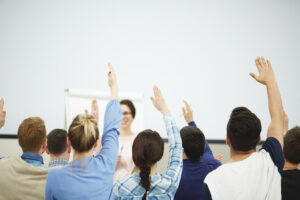 There may be more consequences to gum disease than you realize. Unfortunately, not everyone who is at risk for periodontal problems knows just how harmful their condition can be, and they can also be unaware of what kind of care is available when problems do arise. At our Encinitas/San Diego, CA periodontal practice, we can help you understand what our different services do to help people who are worried about their gums. From preventive services to keep you safe from harm to more advanced services that take on advanced infections, we support people who face different degrees of harm from poor gum health.
Periodontal Disease Can Become A Serious Issue When It Is Not Treated
When you are not doing anything to manage periodontal disease, it can take a serious toll on your smile and oral health over time. When bacteria infiltrate your bloodstream and move to new areas, your infection can even create issues for your general well-being! The good news is that these are issues that can be managed. Whether you are trying to stop issues with gingivitis from turning into a long-term issue or hoping to avoid further trouble with periodontal disease, we can provide support to help you preserve your full, healthy smile.
Using Advanced Tools And Treatments To Manage A Severe Infection
Advanced infections lead to tissue damage that can cause tooth loss and other problems. With the right approach, we can help you even if you are already experiencing symptoms of an advanced infection. Through the use of laser tools, we can remove bacteria and unhealthy tissues to encourage recovery and the growth of healthy gums. With options like ozone therapy and PRP therapy, we can rely on holistic forms of care to benefit you. We can determine what approach is right for you based on a detailed diagnostic evaluation.
Using Preventive Services To Prevent Complications
Through different preventive services for gum disease, we can help people avoid complications. A scaling and root planing can stop a problem from progressing and becoming a long-term issue. For patients who have a history of poor gum health, we can recommend supportive periodontal maintenance, a regularly scheduled series of preventive appointments that can take the place of your regular dental cleanings.
Talk To Your Encinitas/San Diego, CA Periodontist About Gum Disease Treatment
Through the right care for gum disease, our practice can help you avoid the potentially serious consequences of an infection! Whether you are looking for ways to prevent new problems or hoping to address active concerns, we can provide the right care to protect you! If you would like to learn more about the different procedures we offer to help patients affected by periodontal disease, please call Dr. Kania's office in Encinitas/San Diego, CA, at (760) 642-0711.