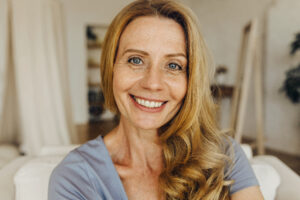 When you think about how you can take better care of your heart, you may focus on diet and exercise, but overlook other ways to lower your risk for problems. As important as your meal choices and physical activity are at reducing your likelihood of experiencing heart disease, you should not overlook the impact of your oral health on your overall well-being. A higher risk for heart problems is one of several issues associated with periodontal disease. If you are not taking care of your gums, you can face this and other inflammation-related issues. Our Encinitas/San Diego, CA area periodontal practice is ready to meet with you if you have concerns about active periodontal disease, or want to make sure you are safe from this threat.
Problems With Gum Disease Can Have More Consequences Than You Realize
When you take a good look at the problems associated with gum disease, you can start to appreciate the importance of better periodontal care. The bacteria that attack your gums can cause inflammation in other parts of your body, as these microbes can move to different areas through your bloodstream. They also cause attachment loss that leaves teeth vulnerable to being lost, create problems with noticeable gum line recession, and can become difficult manage as an infection progresses in severity.
Managing Active Problems With Your Periodontal Health
Depending on the state of your gums when you come to our practice, Dr. Kania can talk to you about different forms of care. For those who still have reversible issues with gingivitis, or are in the earlier stages of periodontal disease, we can provide preventive services to prevent complications for your oral and general health. If you already have more significant issues with attachment loss and bacteria buildup, we can review more involved treatments. This includes work we can provide with lasers to carefully clear away unhealthy tissues as well as bacteria on the roots of teeth.
Discussing Better Preventive Care
Through better preventive care at home, you can do a better job controlling the accumulation of bacteria. To assist you in fighting these microbes on your own, we can provide you with Perio Protect, an at-home antimicrobial treatment that makes protecting your gums easier.
Talk To Your Encinitas/San Diego, CA Periodontist About Your Health
Through treatment to manage your periodontal health, you can prevent the onset of potentially serious problems. Our practice is ready to help if you need to work on controlling an active infection, or if you want to make sure your health is better managed. We are ready to help you understand the different options for care available to you—to learn more or set up a visit, please call Dr. Kania's office in Encinitas/San Diego, CA, at (760) 642-0711.