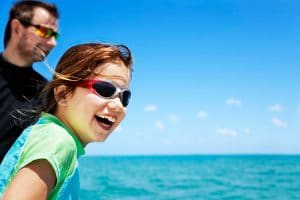 During Memorial Day weekend, families in and around the San Diego, CA area can check out the Festival Of The Sea celebration. This special event is being held to commemorate the 250th anniversary of what has become modern San Diego. There will be family-friendly events taking place throughout the weekend at the Maritime Museum Of San Diego, meaning there will be a number of opportunities to go out and enjoy the sights, the history, and plenty of live entertainment. You may be on top of arranging family fun for the summer, but are you staying on top of your oral health? If you have noticed signs of possible periodontal problems, you should be aware that simply ignoring the matter can become a real problem. Fortunately, you can count on advanced support from our Encinitas/San Diego, CA periodontal practice!
When:
The Port Of San Diego Festival Of The Sea is happening Memorial Day weekend, with general admission hours running from 10 am until 5 pm.
Where:
This event is being held at the Maritime Museum Of San Diego, located at 1492 Harbor Drive, San Diego, CA.
Cost:
Ticket prices range from $8 to $18.
Activities Include:
During this Memorial Day weekend, the Festival Of The Sea will celebrate San Diego's history with live music and entertainment, access to vessels, and a number of other fun activities.
For More Information:
For more information about this event, click here.
Arrange Periodontal Treatment With Dr. Kania!
Dr. Kania is proud to address the periodontal health needs of the Encinitas/San Diego, CA communities. Our practice can use advanced techniques to fight issues related to periodontal disease, and we can help you prevent a problem from affecting your quality of life. If you wish to seek Dr. Kania's expertise, you can contact her office today at (760) 642-0711.