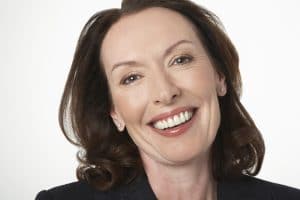 The tissue damage caused by periodontal disease is not something to take lightly. As time passes, the damage to your gums and jawbone tissues will take support away from your teeth, increasing your risk for tooth loss over time. In order to help patients who are already struggling with these issues, Our Encinitas/San Diego, CA periodontal practice will provide a variety of services capable of dealing with bacteria as well as damage that has already occurred. Through PRP therapy, we can use platelet-rich plasma to encourage your gums to recover from the harm already done by your infection. This natural recovery can help you manage your condition and stop struggling with problems affected by poor gum health.
Unchecked Periodontal Disease Leads To Tissue Damages
The more time it takes a person to respond to signs of poor periodontal health, the more likely they are to struggle with long-term problems. If the symptoms of gingivitis are spotted and addressed, the infection can be stopped before there are any lasting issues to worry about. We offer preventive services in the form of scaling and root planing to remove bacteria before you have complications from gingivitis. If you have already developed periodontal disease, you can experience damage to tissues surrounding teeth, leading to losses that leave you with an incomplete smile.
How PRP Therapy Helps Those With Infection Issues
To help a patient recover from tissue damage, we can recommend treatment in the form of PRP therapy. This approach to care relies on platelet-rich plasma to stimulate natural growth. When included in plans to address your periodontal health problems, it can help your gums grow back after past damage has occurred. We also use PRF (platelet-rich fibrin) treatment to help patients recover faster after dental implant placement.
Reviewing Other Treatment Options To Fight An Infection
Because periodontal disease can be a persistent and serious oral health issue, it can be important to take the infection itself and the damage it causes seriously. With laser technology, we can safely manipulate tissues and fight the bacteria responsible for your infection. These tissues also encourage recovery in affected areas by removing damaged gum tissues. Another procedure we can offer to fight periodontal bacteria is ozone therapy, which fights harmful microbes but leaves healthy bacteria alone.
Discuss PRP Therapy With Your Encinitas/San Diego, CA Periodontist
Through PRP therapy, we can help patients recover from periodontal disease by encouraging the growth of healthy tissues. This is one of many services that we provide in order to help with an infection and its harmful effects. If you would like to find out more about our services, or if you wish to make an appointment at our location, call Dr. Kania's periodontal office in Encinitas/San Diego, CA, at (760) 642-0711.