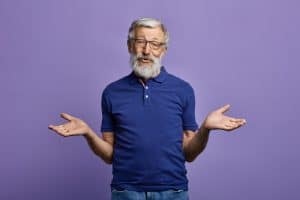 If your problems with gum disease have grown serious, it may be hard for you to fully protect yourself against the consequences of your infection. In time, the bacteria that have gathered below your gums will begin to destroy the tissues that are holding your teeth in place. They can also create problems for your well-being in other areas as they continue to spread. Fortunately, a patient with periodontal disease can receive support at our Encinitas/San Diego, CA periodontal practice! One reason for this is that we can use laser tools to target problems with periodontal bacteria and infected tissues that are creating trouble for you. Lasers make the treatments recommended for patients with infections less involved, and also require shorter and easier healing periods!
You Should Take Your Periodontal Health Seriously
If you are not taking problems with your periodontal health seriously, they can create serious problems for you. Did you know that adult tooth loss is more likely to be caused by gum disease than any other problem? In addition to destroying tissues that keep our teeth secure, periodontal bacteria can actually hurt your overall health by spreading through your bloodstream and causing negative effects in other parts of your body. If the right steps are taken in time, problems with periodontal disease can be prevented with services like scaling and root planing. Unfortunately, many people will not seek the care they need until the problem requires more involved services.
Using Our LANAP Or REPAIR Laser To Fight Your Infection
With both our LANAP and REPAIR WaterLase treatments, we can make the treatment of periodontal disease less invasive than you expect. Many practices still rely on manual tools to access the roots of teeth and remove accumulated bacteria. With laser technology, we can access these areas with more precision and take care to remove bacteria carefully. Work with lasers will not require suturing while limiting both bleeding and recovery times. In addition to directly targeting bacteria, we will be able to remove tissues that have become infected, which will encourage your body to heal and grow healthy tissues for replacement.
Other Services We Offer To Contend With Advanced Gum Disease
There are several procedures that we can recommend when a patient comes to us with periodontal disease. Through ozone therapy, we can destroy harmful microbes while preserving your mouth's healthy bacteria. This works by applying concentrated oxygen to an infected area in order to destroy the anaerobic bacteria responsible for your infection. What we can also do is recommend PRP therapy to encourage more growth of healthy tissues as a response to damage caused by periodontal bacteria.
Talk To Dr. Kania About Using Lasers To Fight Your Periodontal Disease
Dr. Kania's periodontal office is prepared to help patients who are worried about the effect periodontal disease is having on their smile and general health. To find out more, please call our periodontal practice in Encinitas/San Diego, CA, at (760) 642-0711.