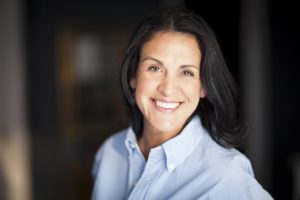 It can be frustrating to see the changes that receding gums can have on your smile. Your teeth may look overly long, and may even appear less healthy. Unfortunately, this recession can actually expose portions of teeth that tend to be more sensitive, and less capable of resisting the dental decay that leads to cavities. As part of our overall commitment to helping Encinitas/San Diego, CA residents maintain healthy and attractive gums, our practice does offer gum grafting treatments. In fact, we use a special Pinhole Surgical Technique to make the process scalpel-free, and less involved. You can recover from the treatment in less time, and avoid a need for sutures or surgical cuts. This can help restore your smile, and it can be an important step in helping you address the affects of periodontal disease.
Receding Gums Can Cause Discomfort, And Cosmetic Concerns
If your gum line starts to recede, you may see unwelcome changes to your smile. You can find yourself fixated on how that recession makes your teeth look less uniform, and less attractive. With that said, gum recession is more than just a problem for the way you look. The portions of your teeth that are exposed are less resistant to oral health problems, and they can be more sensitive. It should also be noted that this is a problem that often occurs because of a periodontal infection. If you think your gums are starting to recede, you can have Dr. Kania perform an evaluation to determine if you need to worry about gum disease.
Discussing A Pinhole Gum Graft
Because we offer pinhole gum grafts, we can make the experience of having your gum line restored easier. This process relies on the Pinhole Surgical Technique, which makes it possible to make this procedure less involved. This approach can lead to shorter healing times, and you can see cosmetic improvements in less time, too.
Our Goal Is To Offer Effective And Patient-Friendly Periodontal Care!
Our practice is prepared to help you take on periodontal troubles that may be affecting you. Gum grafts are one of several treatments we provide to help people keep their periodontal tissues in good health. We also provide take-home care in the form of Perio Protect, and ongoing periodontal cleanings that help you prevent issues with gingivitis from worsening. We are also ready to take on more serious consequences of periodontal trouble, like tooth loss.
Talk To Dr. Kania About Scheduling A Pinhole Gum Graft
Dr. Kania is ready to help people in the Encinitas/San Diego, CA area restore their gum line through pinhole gum grafts! If you have questions about this procedure, or any other procedure we provide to help individuals manage their periodontal health, let us know! If you want to make an appointment with Dr. Kania, contact her office today at (760) 642-0711.