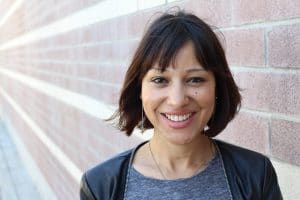 Even if you are not able to see the effects of periodontal disease, the problem can have a serious effect on your oral health, and potentially your overall health. To more thoroughly check on the health of your gums, your Encinitas/San Diego, CA periodontist can use modern imaging technology to closely evaluate your smile. With this review, it becomes possible to closely review the condition of your gums, and check for signs of damage to these tissues, or to your jawbone. Identifying problems can lead to treatment, so you can control the effect gum disease might have on your smile. That intervention is important – your infection can lead to new problems for your health, and increase your chances for losing teeth later in life.
Untreated Periodontal Problems Can Create Serious Concerns
How much trouble can gum disease really cause you? In its advanced form, periodontal disease can lead to the damaging of tissues that keep your teeth in place, which is why this condition often causes tooth loss. Because bacteria that cause gum disease can create problems with inflammation, the spread of your infection can be a concern for your general well-being. Conditions like heart disease can become harder to manage if you do not take action to defend your periodontal health.
Scheduling An Advanced Study Of Your Periodontal Health
By using advanced digital imaging technology, your periodontist carefully looks over your periodontal tissues. By creating 3D images, and using additional diagnostic reviews, the overall state of your oral health can be scrutinized, leading to the revealing of major issues. In addition to recognizing problems, an advanced review helps plan future treatments.
Recognizing Signs Of Periodontal Disease Can Lead To Detection, And Treatment
So what should you expect to happen if your review leads to the discovery of a periodontal problem? There are several procedures that can help you manage your condition. You can actually take home a treatment for a periodontal infection – Perio Protect provides a custom tray, along with an anti-bacterial agent that you apply directly to your gums. You can also discuss gum grafting, ozone therapy, and other modern treatments. If you are visiting your periodontist to discuss tooth loss or tissue damage that has already affect you, the images taken can be used to plan the placement of dental implants to restore your smile.
Dr. Kania Can Diagnose And Treat Your Periodontal Troubles!
Dr. Kania is proud to make advanced periodontal care available to people in and around the Encinitas/San Diego, CA area! With advanced diagnostic tools and modern imaging technology, we can provide you with a detailed evaluation to determine what your periodontal health needs might be. To seek Dr. Kania's expertise, contact her office today at (760) 642-0711.