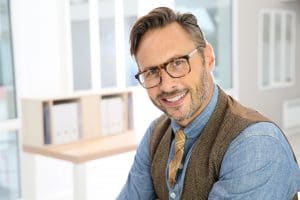 The buildup of bacteria beneath your gum line can have serious consequences for your health. In time, periodontal disease can destroy tissues that support teeth, causing tooth loss to occur. Bacteria that move through your bloodstream after building up under your gums can actually create problems for your general health, leading to more complications from your infection! At our Encinitas/San Diego, CA periodontal practice, we are prepared to offer a range of treatment options for those who have struggled with periodontal disease. One service we provide is ozone therapy. During this procedure, we use concentrations of oxygen to destroy harmful microbes while leaving benign bacteria alone. This helps control symptoms with gum disease while still preserving your mouth's ecosystem.
An Infection Can Create Serious Problems For Your Oral Health
Gingivitis is the first stage of a periodontal infection. While it can cause problems like bleeding, tissue swelling and sensitivity, and halitosis, its effects can be stopped when you have treatment in time. Periodontal disease develops when gingivitis is not properly managed. An untreated case of periodontal disease can lead to tooth loss, physical health problems, and the continued destruction of periodontal tissues.
We Can Directly Target Harmful Bacteria
Ozone therapy utilizes oxygen to destroy harmful anaerobic bacteria that have accumulated below your gum line. Administered in a gas and liquid form, this application of oxygen helps control the bacteria buildup that is affecting you while letting helpful bacteria remain unharmed. By including ozone therapy in plans to fight your infection, you have access to a procedure that is minimally invasive, does not harm your tissues, and helps you effectively keep symptoms of your infection under control!
Other Services That Help Patients With Periodontal Disease
After a diagnostic review of your periodontal tissues, we can point out areas of concern and discuss different treatment options that are available to you. We are prepared to help those who are only affected by gingivitis, and still have time to recover. Through a scaling and root planing procedure, we can remove harmful bacteria before your condition worsens, giving your gums time to heal and recover. For more severe cases of infection, we can use lasers to carefully manipulate periodontal tissues and fight bacteria buildup. This service destroys diseased tissues and encourages the growth of healthy gums to replace them.
Talk To Dr. Kania About Ozone Therapy!
If you are struggling with periodontal disease, Dr. Kania can work with you to find effective solutions. With ozone therapy, we can target the harmful bacteria that are attacking your gums without destroying microbes that help sustain your mouth's ecosystem. To learn more about ozone therapy and other services that we offer, call Dr. Kania's periodontal office in Encinitas/San Diego, CA, at (760) 642-0711.