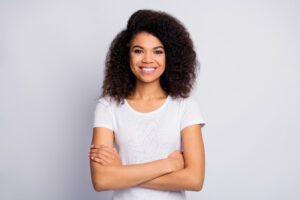 Paying attention to your periodontal health is important. Without the right protection, an infection that develops can turn into a serious problem, one that can have long-term consequences. While trouble with your smile can sometimes be hard to notice on your own, there are certain changes that are more easily identified. For example, people affected by gum disease can experience a noticeable recession of their tissues. This can lead to more dental sensitivity, problems with your appearance, and more vulnerability to future infections. Your Encinitas/San Diego, CA periodontist can help. Thanks to the Pinhole Surgical Technique that we rely on, we can make a gum grafting procedure more comfortable and conservative for patients.
Gum Recession And Other Problems Linked To Poor Periodontal Health
Are you starting to worry about gum disease? At regular dental exams, you can receive timely warnings about gingivitis, and you can receive support to help you protect yourself against its effects. At home, you can look out for different symptoms of an infection, which can include:
Problems with gum recession that affect your smile
Frequent issues with bleeding when you brush and floss
Persistent bad breath
Discolored or swollen tissues
Gum recession can be harder to ignore, as it can cause discomfort and make unwelcome changes to your smile. Restoring your gumline can be important for moving past your difficulties with managing your periodontal health. Thanks to our use of laser technology when providing periodontal care, we can offer a more patient-friendly approach to this service!
How Laser Technology Improves The Grafting Experience
Through an approach to gum grafting that uses laser tools, we can make the experience more conservative for you. The Pinhole Surgical Technique makes it possible for us to move your gums into position without the need for suturing. Using this more conservative approach will minimize changes to tissues and make your recovery easier.
What Else Can Your Periodontist Do To Help You Care For Your Gums?
We can provide a diagnostic review to determine what state your gums are in, and from there we can discuss a number of services. For some, the start of preventive periodontal care can be recommended as a response to gum disease. Those who have more significant issues can require help in the form of more involved care to fight bacteria and remove infected tissues.
Talk To Your Encinitas/San Diego, CA Periodontist About Treating Gum Recession
Through treatment for gum recession, we can help you take on problems with your smile and well-being that are connected to an infection. Because our grafting procedure relies on laser technology, we can offer a more conservative approach to care that leads to faster recovery and more comfort overall. If you would like to find out more, please call Dr. Kania's office in Encinitas/San Diego, CA, at (760) 642-0711.