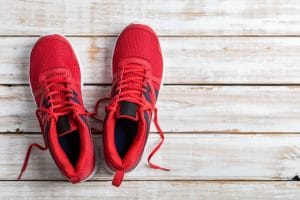 This Thanksgiving, you can show support for a good cause, and enjoy an invigorating physical challenge, by joining the San Diego Run For The Hungry 5K and 10K event! Run For The Hungry started in 2000, and continues to help the local community. You can enjoy a course that takes you through downtown San Diego, as well as the Historic Gaslamp Quarter, making this a wonderfully scenic track. Exercise is beneficial to anyone who wants to limit their risk for heart disease. You might not realize it, but your periodontal health can also contribute to your relative risk for heart troubles. If you think you might have an issue with gum disease, our Encinitas/San Diego, CA periodontal practice is ready to help you!
When:
The Run For The Hungry 5K and 10K event is taking place on Thanksgiving, with the 10K run beginning at 7 am, and the 5K run beginning at 8:15 am.
Where:
The event will kick off at the Westfield Horton Plaza Mall, which is located at 324 Horton Plaza, San Diego, CA. The race will take participants through downtown San Diego and the Historic Gaslamp Quarter.
Cost:
Participation costs range from $34 to $60.
Activities Include:
For this special event, runners of varying skill sets can enjoy participating in an event that helps raise money for San Diego families in need. This year's event will raise funds for the Jacobs and Cushman San Diego Food Bank.
For More Information:
To find out more about this upcoming special event, please click here.
Schedule A Periodontal Appointment With Dr. Kania!
People in the Encinitas/San Diego, CA area can rely on quality periodontal care when they visit with Dr. Kania! Our practice uses modern, patient-friendly approaches to dealing with potentially serious concerns with gum disease. If you have questions for Dr. Kania, or if you are interested in making an appointment with her, contact her office today at (760) 642-0711.