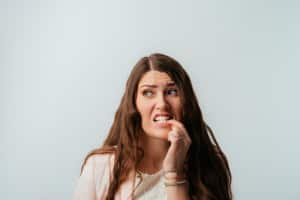 Many people struggle with dental anxiety, whether it is over an unfamiliar procedure or simply regular preventive care. It is okay to be nervous about visiting the dentist, but you should not let your fears stop you from seeking the treatment you need to maintain a lovely, healthy smile. Sedation dentistry can help to put you at ease while you seek the dental care you need.
What Forms of Sedation Do You Offer?
We offer several forms of sedation dentistry, to help make our patients comfortable while they receive the dental care they need.
Nitrous Oxide, often called "laughing gas" is one safe, effective form of sedation that can help put you at ease, while also eliminating any pain during your procedure.
Oral Conscious Sedation can be taken either in the form of a pill or a liquid, taken shortly before your procedure, or in some cases, the night before.
Intravenous (IV) Sedation is the most potent form of sedation, one that we recommend when addressing severe dental anxiety or in the case of a more extensive procedure, including any form of oral surgery. You can rest assured that our staff of trained medical staff will closely monitor all your vital signs, during the use of IV sedation.
Am I A Candidate for Sedation Dentistry?
If you are in good general health, but have moderate to severe anxiety about seeing the dentist, you may benefit from sedation dentistry. The extent of dental work you need to be completed will also weigh into what sedation options are right for you. We can discuss all of these options in detail with you, during a consultation.
ABOUT YOUR SAN DIEGO, CA, LASER PERIODONTIST:
To learn how to keep your teeth and gums healthy for life, subscribe to this blog, and visit Dr. Kania for a consultation. As a board-certified periodontist, Dr. Ann M. Kania is specially qualified to diagnose and treat issues concerning periodontal tissue and the supportive structures of a patient's smile, as well as place dental implants to restore teeth lost to dental disease or trauma. Dr. Kania also offers the Pinhole® Surgical Technique (PST) for minimally-invasive, scalpel-free gum grafting. To seek Dr. Kania's expertise, contact her office today at (760) 642-0711.