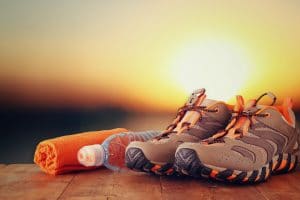 On Saturday, October 26, running enthusiasts can head to Moonlight Beach in Encinitas for the Surfing Madonna Beach Run/Walk! Participants can choose between a 5K, 10K, and 15K race to join in this year's contest. This afternoon run can take you around some of the beautiful beaches in the area, and introduce you to other people in your area, as well as those who travel to take part. Running can be good for your heart, and so can protecting your gums! One of the many negative consequences of untreated periodontal disease is an increased risk for heart disease. If you are trying to prevent an infection from worsening, or if you have existing issues with periodontal disease, our Encinitas/San Diego, CA periodontal practice can help.
When:
The Surfing Madonna Run/Walk is taking place on Saturday, October 26. Registration will begin at 11am, and the adult races will kick off at 2pm. A kids' 1K fun run will take place at 1:15pm.
Where:
The race will begin at Moonlight Beach, located at 400 B Street, Encinitas, CA.
Registration Information:
If you would like to register for this event, you can do so here.
Activities Include:
Encinitas will welcome runners to Moonlight Beach for a special beach run event! Last year's race set a world record for the largest beach run, and organizers are eager to continue providing a great experience to runners!
For More Information:
To learn more about this upcoming special event, click here.
You Can Enjoy A Modern Approach To Periodontal Care With Dr. Kania!
Our Encinitas/San Diego, CA periodontal practice is prepared to help people prevent a gum infection from worsening, and we are ready to work with people who are already struggling with periodontal disease. Dr. Kania provides modern treatments in a welcoming environment, and is prepared to help you take terrific care of your gums! To seek Dr. Kania's expertise, contact her office today at (760) 642-0711.