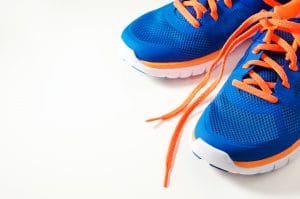 On Saturday, July 20, runners are welcomed at the Cabrillo Sunset 5K event! This special race is being held to help raise funds for programs connected to Cabrillo National Monument. You can join in the fun by signing up to run, or by simply checking out the event, and enjoying the local sights. This is an all-ages event that welcomes participants who want to walk, run, or even push a stroller. Running is a great activity for a health-conscious person. If you are someone who feels that their long-term health is important, you should know that periodontal disease can make it more difficult for you to stay healthy. At our Encinitas/San Diego, CA periodontal practice, we can help you maintain your gums, and help you manage periodontal disease.
When:
The Cabrillo Sunset 5K is taking place on Saturday, July 20. The event will last from 6:30 pm until 8:30 pm.
Where:
Runners will gather at Cabrillo National Monument. The address is 1800 Cabrillo Memorial Drive, San Diego, CA.
Cost:
Adults can join the race for an entry cost of $35. Children can be entered for a discounted rate of $20. Money collected at this event will help to support programs at Cabrillo National Monument.
Activities Include:
You can test your skills as a runner, and admire a national monument while you do so! Residents are also welcome to come out in support of the cause, and the runners in the event.
For More Information:
For more information about this upcoming special event, please click here.
Arrange Periodontal Care With Dr. Kania
Periodontal services offered by Dr. Kania help many people manage problems associated with periodontal disease. The right treatments can help you keep your condition under control, and protect you against potential complications like tooth loss. We can also provide services meant to prevent advanced periodontal disease from affecting your life. If you are ready to benefit from Dr. Kania's expertise, contact her office today at (760) 642-0711.