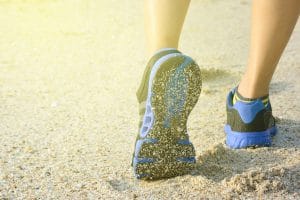 On Sunday, September 8, San Diego residents can enjoy an invigorating race, and spend the day feeling transported to Hawaii! The Aloha Race is a festive 5K and 10K running event that adds a tropical flair to the running experience. Participants are encouraged to show up wearing their Hawaiian shirts and other themed attire for the races, and are encouraged to stick around for a special luau. Live performers, fun demonstrations, and photo opportunities will be happening at the event. Running can help you keep your heart healthy. Did you know that your periodontal health can also have an impact on your heart? Untreated periodontal disease can actually make a person more susceptible to heart troubles. Fortunately, you can count on our Encinitas/San Diego, CA periodontal practice for important help managing gum disease!
When:
The Aloha Race will come to San Diego on Sunday, September 8.
Where:
The race is being hosted at Tecolote Shores Park, which is located at 1292 E Mission Bay Drive, San Diego, CA.
Cost:
For information on registration pricing, please click here.
Activities Include:
Runners can compete for top three prizes in each race category, and everyone who finishes will receive a special medal! After the races conclude, everyone is invited to take part in a fun luau featuring music, dancing, special photo opportunities, and more!
For More Information:
For more information on how to register for this upcoming event, please click here.
Take Advantage Of Advanced Periodontal Care From Dr. Kania!
At our Encinitas/San Diego, CA periodontal practice, we offer modern services to help patients deal with the threat of periodontal disease. An infection that affects your gums can create serious problems if it is not properly addressed. To avoid the lasting effects of this problem, schedule an appointment to learn more about your condition, and how modern periodontal care can help you! To visit with Dr. Kania, contact her office today at (760) 642-0711.