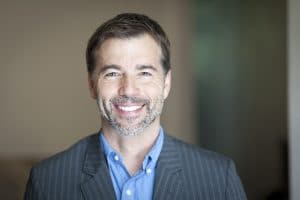 While modern procedures are available to help you fight periodontal disease, you should make preventive efforts your priority if you want to preserve your smile. Your gums, like your teeth, benefit when you maintain an effective oral hygiene routine. When you brush and floss your teeth, you can remove the harmful bacteria that can cause gingivitis before progressing to more advanced gum disease. Our Encinitas/San Diego, CA periodontal practice is here to help if you find yourself experiencing periodontal disease by providing tools like Perio Protect to fight an infection. We also offer patient-friendly treatments like ozone therapy to fight bacteria that have begun hurting your periodontal health.
Oral Hygiene Habits And Periodontal Health
Your daily habits create your first line of defense against a harmful infection. With that in mind, you should see why your periodontist cares about your current brushing and flossing habits! To effectively protect yourself against gingivitis, you should brush and floss at your gum line. Doing so helps you to avoid infections caused by accumulated plaque. If you currently use tobacco products, you should know that your habit can actually make you more susceptible to infection. This means that better periodontal health is one of the many benefits to be gained from quitting this habit.
Perio Protect Can Help You Deliver Targeted Care To Your Gums
In order to help you fight periodontal bacteria more effectively at home, our practice can provide you with Perio Protect. This kit includes a custom tray and special antimicrobial agents you can use to fight the bacteria that cause gingivitis and periodontal disease. If you have had trouble preventing gingivitis in the past, or if you are struggling with an active infection, this extra support at home can provide real value for your well-being.
We Can Directly Target Harmful Bacteria With Ozone Therapy
Not all bacteria in your mouth are inherently harmful. In fact, when you preserve beneficial bacteria, it can be easier for you to maintain good dental and periodontal health. Ozone therapy makes it possible for us to target the unwelcome agents that cause periodontal disease while leaving healthy bacteria alone. Through concentrated oxygen, we can eliminate unwelcome microbes attacking your gums, so you can start to recover from an infection without losing your helpful bacteria.
Dr. Kania Is Ready To Help You Fight Periodontal Bacteria
At our Encinitas/San Diego, CA periodontal practice, we are prepared to help our patients protect themselves against harmful periodontal bacteria. Our treatments in the office include ozone therapy, which can provide targeted protection against unwelcome microbes. We can also provide support by providing you with Perio Protect, and by offering guidance on better periodontal care practices between appointments. If you wish to seek Dr. Kania's expertise, please contact her office today at (760) 642-0711.