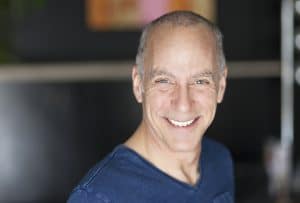 Why would your Encinitas/San Diego, CA periodontal specialist want to talk with you about tooth loss? What, exactly, links this problem with the health of your gums? You might not realize it, but complications from gum disease actually lead all other causes of adult tooth loss. One of the many harmful effects of periodontal disease concerns the tissues that support your teeth. Over time, these tissues are damaged, and the hold your teeth enjoy can steadily weaken. Our practice can help you manage your periodontal health with modern services, so your risk is lessened. We can also talk to you about taking steps to fight potential infections, so you can maintain healthy gums.
Periodontal Disease And Tooth Loss – What Should You Know?
Periodontal disease can be a big problem for several reasons. In addition to being a potential problem for your overall health, this condition leads to damage to the periodontal and bone tissues that are keeping your teeth secured. The loss of those tissues can leave your teeth without enough support, which can make it necessary for them to be extracted. Because an advanced periodontal infection can create long-term issues for a person, it is important to plan your response if you want to protect your smile!
We Offer Modern Treatments To Help You Fight The Effects Of Periodontal Disease
We can provide you with modern treatments that help you sustain healthy gum tissues, and fight the effects of periodontal disease! Platelet rich plasma therapy can encourage your gums to grow new, healthy tissues over time. Periodontal treatment with lasers can clear away infected tissues that need to be removed. In addition to being a more accurate treatment approach, lasers also make recovery times shorter. After a consultation, and a diagnostic to study your periodontal condition, we can talk with you about the best approach to managing your gum health.
Taking Smart Steps To Prevent Periodontal Disease
If you want to prevent periodontal disease from forming, pay attention to your gums over time. Smart oral hygiene habits will help you defend yourself against the oral bacteria that might gather on your gum line, and cause a problem to occur. Your periodontist can provide an important tool for fighting bacteria already attacking your gums. With Perio Protect, you can directly apply antibacterial agents to your periodontal tissues, and battle an infection at home.
Dr. Kania Can Offer Protection Against Tooth Loss With Periodontal Care
With effective periodontal care, you can manage the effects of gum disease, and protect your smile! Dr. Kania is proud to make quality treatments available to residents in and around the Encinitas/San Diego, CA area. If you are worried about your gums, or if you want to know how you can better protect yourself against a possible infection, we are ready to help you! To benefit from Dr. Kania's expertise, contact her office today at (760) 642-0711.