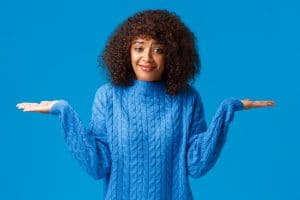 When periodontal disease forms, it can be difficult for you to stop the continued growth of bacteria beneath your gum line. Over time, this problem can lead to the damage of tissues that keep a tooth in place, which can result in its loss. Unchecked problems with periodontal disease can also put you at risks from complications due to the further spread of bacteria. At our Encinitas/San Diego, CA periodontal practice, we are able to help patients through several modern procedures that fight periodontal disease. You should know that we are also able to help you do a better job managing your condition at home. With Perio Protect, you can enjoy a take-home tool to directly fight the bacteria beneath your gums!
Fighting The Growth Of Periodontal Bacteria
It is important to know how serious your periodontal infection might be. If you have gingivitis, the initial stage of an infection, it is possible to reverse the condition and keep your gums safe. This can be accomplished with good oral hygiene habits that target your gum line, as well as through preventive periodontal treatments. When an infection worsens, and periodontal disease develops, it can be more difficult to manage your health. At this point, you can have serious issues that lead to tooth loss, and other health complications.
Perio Protect Helps You Target Problems With Your Gums
With Perio Protect, you can directly take on problems with infected tissues by applying antibacterial agents to your gums. At our practice, we can provide you with custom trays as well as materials that can control the growth of bacteria beneath your gums. Using Perio Protect in addition to daily brushing and flossing can help you manage your problem, and avoid the complications that gum disease can cause.
We Can Also Provide Important Solutions In Our Office
Our practice is ready to provide a range of in-office solutions to help you preserve healthy tissues. Ozone therapy relies on concentrated treatments of oxygen to fight the harmful bacteria beneath your gums while preserving healthy microbes. For serious issues with periodontal disease, we can recommend laser periodontal treatment to remove damaged tissues and encourage the growth of healthy gums. These services can help you recover from a potentially serious infection, protect your smile, and reduce your risk for further troubles.
Talk To Dr. Kania About The Benefits Of Perio Protect
At our Encinitas/San Diego, CA periodontal practice, patients who are struggling to fight periodontal bacteria can take home Perio Protect! Perio Protect makes it possible for you to directly take on the problems with your gums in order to maintain better health. In addition to providing take-home care and diagnostic services, we do offer advanced procedures to help you fight the effects of periodontal disease. For more information, call Dr. Kania's periodontal practice today at (760) 642-0711.