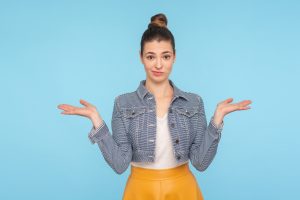 If you practice good oral hygiene, you can stop the buildup of oral bacteria that makes a person vulnerable to gingivitis. In the long term, the work you put into protecting your smile can help you avoid some of the potentially serious consequences of periodontal disease, a more advanced infection that can affect someone over time. For those who struggle to prevent periodontal problems, or those who are trying to make sure they keep healthy tissues, our Encinitas/San Diego, CA periodontal practice can recommend the use of Perio Protect! Perio Protect lets you do more to fight harmful bacteria on a daily basis. When used as part of your hygiene routine, it gives you a means of directly targeting bacteria that have started to gather and cause problems for your gums. Of course, for those who are currently wrestling with periodontal disease, there are also in-office services we can offer for support.
Preventive Care And Your Periodontal Health
The daily effort you put into cleaning your teeth by brushing and flossing protects you against cavities, and it protects you against gingivitis. Bacteria that build up at the base of your teeth can make their way below your gum line. When harmful microbes start to gather on the roots of your teeth, they can create problems for your periodontal health. If this issue is caught in time, we can recommend a preventive periodontal cleaning to stop gingivitis. Unfortunately, when gingivitis is not caught in time, an infection can progress, and you can require assistance to fight periodontal disease.
Using Perio Protect To Fight Harmful Bacteria
Perio Protect helps people fight periodontal bacteria buildup at home. These kits contain effective antibacterial agents and trays that you use to apply them. With this service, you can prevent the movement of oral bacteria beneath your gums and spare yourself problems. The application of this substance can also help ease any inflammation caused by existing periodontal trouble.
In-Office Treatments Can Help You Manage Periodontal Disease
While effective care at home is important, some patients require more support to fight a more severe case of periodontal disease. We can perform services like ozone therapy to fight bacteria. Ozone therapy relies on oxygen to destroy unwelcome microbes while still leaving healthy bacteria alone. When necessary, we can recommend more involved procedures like periodontal treatment with our LANAP laser to both remove bacteria and deal with infected tissues.
Talk To Dr. Kania About Using Perio Protect!
If you want to put up a more effective fight against gum disease on a daily basis, learn what Perio Protect can do for you! To find out more about this approach to periodontal treatment, or to find out about our in-office services, please call Dr. Kania's office in Encinitas/San Diego, CA, at (760) 642-0711.