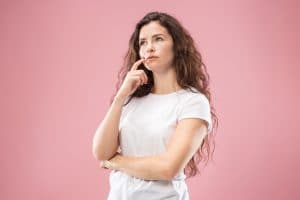 In your daily routine, how much work are you putting into fighting periodontal disease? The time and effort that go into cleaning your teeth and protecting them from decay can also help you prevent gingivitis. These cleanings fight the buildup of bacteria that can gather at the base of your teeth before working their way below your gum line and causing gingivitis. While this approach to good oral hygiene can be effective for many people, you can enjoy an extra line of defense against infection from Perio Protect. At our Encinitas/San Diego, CA periodontal practice, we can provide a kit that includes custom oral trays and antimicrobial agents that let you directly target harmful bacteria that put you at risk for gum disease! We can also use your appointment as an opportunity to evaluate your periodontal health and warn you of any problems.
The Importance Of Fighting The Buildup Of Oral Bacteria
A good daily defense against oral bacteria will be important for your health over time. If you allow problems with periodontal disease to affect you, your infection may have more impact on your general well-being than you expect. People with periodontal disease can experience more difficulty managing their conditions. There are even potential links between gum disease and heart troubles. Your first line of defense is an important one to maintain. With the support of Perio Protect, you can enjoy an additional means of directly targeting bacteria that can infect your soft tissues.
Using Perio Protect At Home To Fight Gum Disease
Perio Protect gives you tools to directly administer antimicrobial agents to your teeth and gums. This application is made easier through the use of custom trays that are designed to fit the wearer comfortably. When used daily, this treatment can fight infections, reduce any swelling that currently affects your gums, and stop an active infection from worsening.
You Can Also Receive Preventive Care With Your Periodontist
Your periodontist is able to offer more than just preventive care at home. For patients who only exhibit signs of gingivitis, we can perform a scaling and root planing to clear away the bacteria causing your infection so that your gums can heal. We can provide supportive periodontal maintenance to those who are trying to manage an ongoing struggle with periodontitis, or periodontal disease.
Talk To Your Encinitas/San Diego, CA Periodontist About Perio Protect
At Dr. Kania's periodontal office, patients who wish to improve their defense against poor periodontal health can learn about the benefits of Perio Protect. Offering this at-home treatment is one of many things we can do to help you maintain the health of your gums. If you wish to find out more, you can call our Encinitas/San Diego, CA periodontal practice at (760) 642-0711.