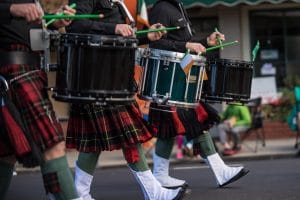 On Saturday, March 14, San Diego will host its fortieth annual St. Patrick's Day Parade and Festival event! Starting with the parade in the morning, the city will host a variety of fun holiday-themed activities. There will be a special area for the kids, designated areas for special foods, crafting booths, and much more to enjoy! The parade is expected to have more than 120 entries, and thousands are expected to be in attendance! If you want to make the most of your St. Patrick's Day, going out to celebrate can certainly help. If you want to make sure that your gums are healthy, going to a periodontist can be important. Your Encinitas/San Diego, CA periodontist is able to evaluate your  periodontal health with our advanced diagnostic tools, and we can recommend modern services to help address any active infections that affect you.
When:
The St. Patrick's Day Parade and Festival are being hosted on Saturday, March 14.
Where:
This event is taking place at Sixth Avenue and Laurel Street in San Diego.
Cost:
You can attend this special event for FREE!
Activities Include:
In addition to providing the annual St. Patrick's Day Parade in San Diego, this event will offer up a day of fun activities for your entire family.
For More Information:
For more information about this upcoming special event, please click here.
Schedule A Periodontal Evaluation With Dr. Kania
At our Encinitas/San Diego, CA periodontal practice, patients who are concerned about the condition of their gums can count on important support. In addition to making sure your gums are protected through appropriate preventive services, we can recommend modern treatments to help you manage an infection, and its effect on your periodontal health. If you have questions about our services, if you want to arrange treatment to fight periodontal treatment, or if you have any questions for Dr. Kania, you can make an appointment at our practice by calling (760) 642-0711.