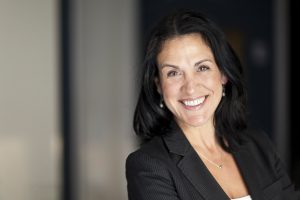 Periodontal bacteria cause problems with your health that should not be disregarded or ignored. In time, an infection can make it difficult for you to prevent tooth loss, as worsening damage to the tissues that support teeth will occur. These bacteria can also cause issues in other areas of your body over time, making an infection a threat to your general health. At our Encinitas/San Diego, CA periodontal practice, we can recommend different solutions when patients present problems with gum disease. If we catch the problem in time, preventive care can keep you safe from complications. That being said, we are here to help when patients have more advanced problems. We can use laser treatment and other procedures to take on potentially severe infections.
Dealing With An Accumulation Of Harmful Microbes Under Your Gum Line
Bacteria that build at the base of your teeth can be removed whenever you brush and floss. Unfortunately, it is common for people to experience some problems with their periodontal health because microbes start to accumulate under the gum line. As this problem worsens, managing an infection becomes more difficult. With our office's diagnostic imaging tools, Dr. Kania can determine how serious your infection is when you come see us. After gathering this information, she can recommend the appropriate treatment. Timely preventive care in the form of scaling and root planing can prevent further difficulties. However, patients who come to us with more serious infections can require more involved care.
Planning Periodontal Treatment With Lasers
Laser technology makes it possible for us to preserve more of your healthy gum tissues as we deal directly with infected gums and periodontal bacteria. Lasers make treatments less invasive because they are more precise than manual tools. They also limit bleeding and remove the need for suturing. Your benefits go beyond the treatment itself, as you can even enjoy a faster recovery with this approach.
Other Services That Benefit Patients Affected By Periodontal Disease
There are different treatment options that we recommend after reviewing patients' problems. To target unhealthy bacteria without disrupting your mouth's ecosystem, we can provide ozone therapy. This is a procedure that uses concentrated oxygen to target the unwelcome microbes that negatively affect your well-being. For patients who need help recovering from tissue damage, we can recommend PRP therapy, a service that uses platelet-rich plasma to encourage natural healing.
Talk To Your Encinitas/San Diego, CA Periodontist About Treatment For Periodontal Bacteria!
Through laser treatment and other services, we can take on problems that you have with unhealthy gums. We can recommend different treatment options that address different concerns about an infection as well as different stages of gum disease. To find out more, please call Dr. Kania's office in Encinitas/San Diego, CA, at (760) 642-0711.