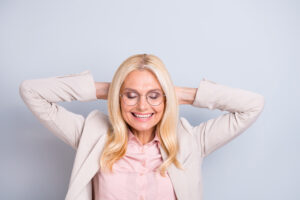 If you struggle with periodontal disease, you should know that you have a heightened risk for tooth loss. Our Encinitas/San Diego, CA periodontal practice helps patients at different degrees of vulnerability to this problem. We also support those who have already lost teeth and hope to do something about the problem. Implant dentistry provides an important path to a fully restored smile, as it provides prosthetic dental work that can benefit your appearance and oral health. We can talk to you about your candidacy for implant placement, which can lead to the start of restorative work or services that improve the health of your gums in order to qualify you for prosthetic work.
Implant Dentistry Can Lead To Welcome Improvements After Tooth Loss
Implant dentistry gives people who have suffered tooth loss the chance to gain back their full smiles. The placement of a stable and lifelike restoration is just part of the benefits of this treatment approach. With your implant in position, you can enjoy more stability for neighboring teeth, and you can protect yourself against jawbone deterioration. As a result, you can feel more comfortable after your procedure while smiling, biting, and chewing, and you can feel better about your ability to preserve your teeth.
We Can Help You Regain A Full, Confident Smile
If gum disease has already robbed you of your complete smile, we can help. A preliminary review can check on your candidacy for treatment. In some cases, the progressive jawbone deterioration that has affected you can require attention before your prosthetic work moves forward. We can offer a laser-assisted jawbone grafting procedure to address this. Once you are ready, we can work to safely place your dental implant, which will be affixed with a restoration after you go through an appropriate recovery period.
Addressing Periodontal Health Issues That Stop You From Moving Forward With Prosthetic Work
To help you manage your periodontal health before dental implant placement, we can discuss different options for care. Because we use laser tools to manage problems with periodontal disease, we can make the process of improving your gum health more comfortable, and we can encourage a faster and easier recovery period.
Talk To Your Encinitas/San Diego, CA Periodontist About Implant Dentistry
Implant dentistry can play an important role in helping someone regain a full, confident smile after tooth loss, and it can have meaningful advantages for oral health as well. Whether you are ready to have your implant placed or need to address conditions that make you a poor candidate, our office is prepared to support you. To find out more information on the benefits of implant dentistry, or to discuss any other matter with us, please call Dr. Kania's office in Encinitas/San Diego, CA, at (760) 642-0711.