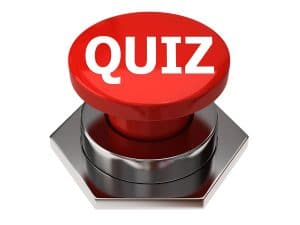 When a patient develops periodontal disease, they begin to experience uncomfortable symptoms, such as sore, red, swollen, or bleeding gums. In order to restore the health of your smile and avoid complications, such as adult tooth loss, you will need gum disease treatment. Let's look at the treatment options we offer our Encinitas/San Diego, CA, patients.
Try Our Quiz on Gum Disease
True or False: Scaling and root planing addresses the early stages.
True or False: We provide ozone therapy.
True or False: Platelet Rich Therapy may help your smile.
True or False: LANAP uses advanced technology to remove infected tissue.
Answer Key
True. To revere gingivitis (gum inflammation) and manage the early stages of gum disease, we may suggest a scaling and root planing. The procedure involves using an ultrasonic scaling device to remove plaque from the teeth and roots. The procedure may take between one and four visits, depending on the severity of your buildup.
True. To help manage periodontal disease, we may recommend ozone therapy. We administer the ozone in a gas or liquid form to destroy harmful bacteria without negatively impacting helpful microbes. The treatment helps fight infection and improve overall oral health.
True. PRP helps address periodontitis, the advanced stage of the disease responsible for adult tooth loss. Platelet rich plasma promotes the growth and development of healthy tissue, repairing the damage caused by periodontal disease and protecting the smile from worsening symptoms.
True. The LANAP procedure involves the use of a special soft tissue laser to remove infected gum tissue, allowing healthy gum tissue to adhere to the teeth. We use the treatment to prevent periodontitis and protect the smile from periodontal problems. If you have any questions about our treatment options, then contact our team today. Don't let gum issues impact the health and appearance of your smile any longer!
Does Your Smile Need Gum Disease Treatment?
We provide care to help patients enjoy optimal oral health and avoid the complications of untreated periodontal issues. For more information, schedule a consultation with Dr. Kania by calling her periodontal office in Encinitas/San Diego, CA, at (760) 642-0711.