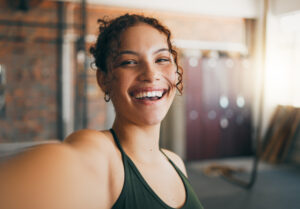 Periodontal health refers to your gums, which frame your smile and support your teeth. With preventive action, we could help you avoid the onset of periodontal disease, so you enjoy a complete and healthy smile. In today's blog, your Encinitas/San Diego, CA, periodontist talks about preventive actions for improved periodontal health.
The Signs of Trouble
You should let us know the moment you notice even minor changes to your gums. Youi could also be referred to us should your general dentist pick up on the warning signs of periodontal concerns. These include gums that appear redder than normal, or feel sensitive and bleed easily too. Once this occurs, action is needed before gingivitis becomes periodontal disease, or to manage the earliest stages of disease and protect your smile.
Supportive Periodontal Maintenance
If you have gingivitis or the early stages of gum disease, then in lieu of a traditional dental cleaning, you may need Supportive Periodontal Maintenance every three months to prevent attachment loss and keep your gums healthy and connected to your teeth. The procedure involves using technology and a manual pick to remove deposits of plaque and tartar gently but thoroughly from surfaces of the teeth or from between them. This could reverse gingivitis, help manage gum disease, and protect your smile from other issues, such as tooth decay and dental infection.
Deep Cleaning
A deep cleaning, also known as a scaling or root planing, can be used to remove plaque and tartar from not only the surfaces or in between the teeth, but from the exposed roots too. To do so, we use an ultrasonic scaling device and a manual pick. This could take one visit, or several, depending on the cause and extent of your buildup. We then polish the teeth for a brighter appearance and a smoother finish. Our team will numb the smile beforehand to ensure you're comfortable throughout the procedure.
Ozone Therapy
We could also offer a more preventive approach, one that can destroy harmful oral bacteria that often cause the onset of periodontal disease. By providing oxygen to your smile, we can purify and sterilize the areas vulnerable to inflammation and disease, destroying harmful oral bacteria that could altogether threaten your periodontal health. This could also fight tooth decay in the process. You enjoy a minimally invasive preventive treatment to help safeguard your smile.
If you have any questions about our preventive approach to managing or avoiding periodontal disease, then contact our team today to learn more.
Talk To Your Encinitas/San Diego, CA Periodontist About Your Periodontal Health
We would like to help you enjoy better gum health with a preventive approach. If you would like to find out more about protecting your smile, then call Dr. Kania's office in Encinitas/San Diego, CA, at (760) 642-0711.