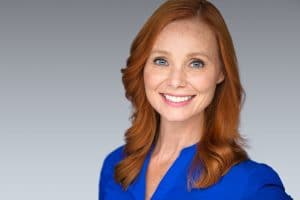 If you have issues with periodontal disease, you can be vulnerable to tooth loss. Many people will experience issues with an infection that result in teeth becoming loose, which can lead to their loss or the need for extraction. At our Encinitas/San Diego, CA periodontal practice, we can help those individuals who have already gone through this before beginning treatment to address their problem. One thing we can do for patients is provide dental implants, which their dentist can restore with a durable, lifelike prosthetic. The implant is set into your jawbone, where it will provide enough stability to let you bite and chew with your restoration. In addition to this, we can discuss services to fight bacteria and encourage the growth of healthy tissues to help you with your infection.
How Gum Disease Leads To Tooth Loss
When gingivitis is not treated in time, an infection can grow more serious and cause you to struggle with periodontal disease. At this stage, an infection can create long-term issues for your general health as well as destroy tissues that keep teeth in place. Losses occur because the damage to your tissues will slowly rob teeth of support. If they become too loose, they can be lost or require extraction.
Starting Plans For Your Implant Placement
Before your dental implant (or implants) can be put in position, a careful review of your periodontal health and jawbone will occur. During this diagnostic review of your oral health, Dr. Kania can spot problems that might affect your candidacy for treatment and recommend services to take care of you. Once you are approved for your placement, we can move forward with carefully inserting your implant into the jawbone in the space where a tooth's roots were housed. After this takes place, you will go through a recovery period where the bone is able to fuse to the post and provide long-term stability.
Maintaining Your Periodontal Health After Having Your Smile Restored
We can do more than just address tooth loss caused by periodontal disease! Our practice provides different services that let us fight the effects of an infection and protect you against oral health complications. With our laser technology, we can carefully trim away infected tissues and destroy periodontal bacteria. We also have the ability to target harmful bacteria and leave health microbes and your tissues alone with ozone therapy.
Talk To Your Encinitas/San Diego, CA Periodontal Practice About Implant Placement
At our periodontal practice, patients who are already dealing with tooth loss because of gum disease can make plans to have their full smile back! To learn more about our role in placing dental implants, or to discuss other services that can help you address the effects of poor periodontal health, please contact Dr. Kania's periodontal office in Encinitas/San Diego, CA, at (760) 642-0711.