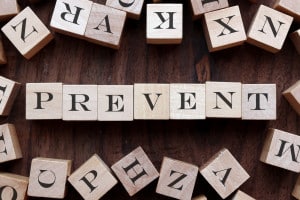 Are you suffering from periodontal disease but you feel strongly about maintaining a healthy smile? You may find yourself in limbo, not quite sure whether you need to schedule regular six-month visits that you once relied on for dental cleanings – or if your gums are still too unhealthy for this option. Patients who recognize that they are not ready for traditional cleanings (but require another type of treatment to keep their smiles in excellent condition) will find that supportive periodontal maintenance will provide preventive care as a way to enjoy excellent oral health.
Do I Need A Traditional Dental Cleaning?
No. A traditional dental cleaning provides preventive care for patients whose gum tissue is healthy and who in most cases have not dealt with periodontal disease. During a traditional cleaning, a hygienist will remove plaque that rests on teeth and just beneath gum tissue that rests in a healthy, flat position over teeth. If a patient has no history of gum disease, then this is all that a patient requires for effective plaque removal. However, for a periodontal patient, this service is insufficient.
About Supportive Periodontal Maintenance (SPT)
If you are a periodontal patient, you will require a different type of cleaning to ensure that your teeth and gums remain healthy. Because your gum tissue pulled away from your teeth as a result of periodontal disease, and the goal is reattachment, we must take action to promote this form of healing. Similar to a traditional cleaning, supportive periodontal maintenance offers the periodontal patient preventive care by removing plaque and tartar from tooth surfaces and beneath the gumline. This cleaning helps prevent problems like cavity development, as well as further periodontal concerns.
ABOUT YOUR SAN DIEGO, CA, LASER PERIODONTIST

:
As a board-certified periodontist, Dr. Ann M. Kania is specially qualified to diagnose and treat issues concerning periodontal tissue and the supportive structures of a patient's smile, as well as place dental implants to restore teeth lost to dental disease or trauma. Dr. Kania also offers the Pinhole® Surgical Technique (PST) for minimally-invasive, scalpel-free gum grafting. To seek Dr. Kania's expertise, contact her office today at (760) 642-0711.