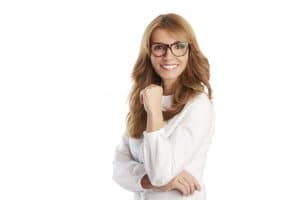 What does your approach to fighting gum disease consist of currently? With a thorough brushing and flossing routine, you can fight the buildup of bacteria that threaten to cause gingivitis. Keeping up with good oral hygiene, scheduling regular dental visits, and looking for symptoms of infection can help you avoid a problem where an infection forms and worsens. If you have struggled to prevent infections in the past, or if you are having a difficult time managing periodontal bacteria, your Encinitas/San Diego, CA periodontist can recommend treatment with Perio Protect. By adding Perio Protect to your daily routine, you gain the ability to fight infections by directly targeting your gums with antimicrobial agents!
Are You Doing Enough At Home To Fight Gum Disease?
If you often require support to fight gingivitis, or if you frequently observe signs of infection at home, you can have some understandable concerns about your periodontal health. Effectively fighting gum disease is important – when an infection forms, it can become serious enough to cause tissue damage, make you vulnerable to tooth loss, and put you at risk for general health issues.
Using Perio Protect To Directly Target Oral Bacteria
Dr. Kania can supply you with Perio Protect, a custom treatment for gum disease that you can use at home. These kits consist of special trays that are custom-made for patients, and antimicrobial agents that target the unwelcome bacteria that create problems for you. Applying these agents directly to your gums will allow you to deal with them before they cause your oral health to worsen.
We Also Offer In-Office Preventive Care For People Who Show Signs Of Gingivitis
In addition to using diagnostic imaging technology to evaluate your gums, we can provide services to help you if you have gingivitis and want to prevent your infection from worsening. By performing a scaling and root planing procedure, we are able to remove the bacteria that are gathering beneath your gum line and causing problems with your periodontal health. For individuals who are already dealing with periodontal disease, we can schedule supportive periodontal maintenance treatments to keep an infection from worsening.
Talk To Dr. Kania About Adding Perio Protect To Your Oral Hygiene Routine
While brushing and flossing are effective against gum disease, you can directly target bacteria that gather beneath your gum line when you take home Perio Protect from your Encinitas/San Diego, CA periodontist! Perio Protect provides you with a custom tray and antibacterial agents that take care of potential infections. In addition to providing preventive care you take home, we can provide in-office services to protect your gums. To find out more about this service, or other procedures we can provide, call Dr. Kania's periodontal office in Encinitas/San Diego, CA, at (760) 642-0711.