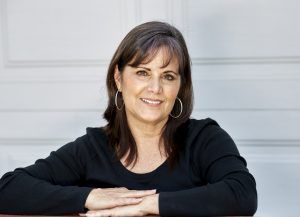 Periodontal problems can affect your well-being in several worrying ways, and they can also have a big impact on your smile. One serious concern is that you will lose teeth due to tissue damage from your infection. If this occurs, your Encinitas/San Diego, CA periodontist can help. We work with patients with incomplete smiles by providing dental implants that will permanently support prosthetic restorations. We can also help you manage an active infection to prepare you for the work to replace teeth that you have lost. Some patients will need preparatory work to prepare for a successful implant placement, something that we can also provide at our office.
Gum Disease Can Lead To Tooth Loss
Periodontal disease can lead to tooth loss – in fact, adults are more likely to lose teeth because of this condition than due to another cause. As time passes, bacteria will destroy the tissues that support your teeth, leaving them insecure and vulnerable to being completely lost or removed. As this happens, it can become more difficult for you to smile or speak with confidence, and it can feel more difficult to enjoy different foods. You can also experience problems with jawbone deterioration, and your surrounding teeth lose out on important support.
Restoring Your Full Smile Through Implant Dentistry
Dental implants hold replacement teeth to your jawbone, mimicking a form of support that natural teeth receive from their roots. At our office, we can perform preliminary evaluations to make sure you are ready for the placement process, and to determine the right angle and location. When the implant is in place, you can make plans to receive a custom restoration after you go through an appropriate healing period.
Am I A Good Candidate For Implant Placement?
When patients come in to discuss prosthetic treatment, it is important that they undergo a thorough evaluation. We can look out for any issues that might interfere with your ability to enjoy a successful treatment. That can mean performing work to resolve periodontal problems so that they do not affect your placement and healing period. Another approach we may have to take can involve jawbone grafting, which helps strengthen the bone to support your restoration. Because we rely on laser tools to perform jawbone grafting treatments, we can do more precise work, which is then followed by an easier recovery period.
Talk To Your Encinitas/San Diego, CA Periodontist About Restoring Your Full Smile
Our periodontal practice can work with you to make sure that you have a successful implant placement. We can also work with you to manage periodontal problems that can negatively impact your well-being. To find out more, or to discuss any other concerns regarding your gum health, call Dr. Kania's office in Encinitas/San Diego, CA, at (760) 642-0711.