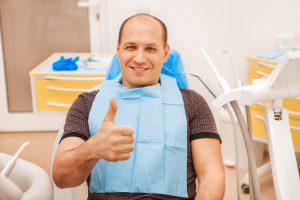 The ongoing public concern over coronavirus is important, and we understand it may have changed your routine in several ways. What you should know is that if you need help managing periodontal disease, the right support is still available! Our Encinitas/San Diego, CA periodontal practice has introduced several beneficial changes in response to the coronavirus threat. By doing so, we have made treatments safer and kept both patients and team members protected against infection. We continue to provide diagnostic reviews and preventive periodontal care. We are also able to take on problems that stem from active and serious issues with periodontal disease.
Why Your Gum Health Should Be A Priority
If you are at risk for gum disease, you should know that an infection can cause several serious issues, including tooth loss! Problems with your periodontal health can also interfere with your ability to manage other health issues, like diabetes. You should also be aware that bacteria can cause issues in other parts of your body after moving through your bloodstream. Fortunately, even those patients with severe problems linked to periodontal disease can count on support through services at our practice!
You Can Safely Visit Our Practice For Periodontal Care
We have always maintained a strong commitment to protecting patients against possible infection. In light of the threat posed by the coronavirus, we have followed guidelines from the CDC, ADA, and OSHA to maintain an environment you can safely visit. Those changes include adjustments in our scheduling to minimize interactions between patients. We have also added sanitizing stations and removed commonly handled items in our waiting area. To further protect visitors and staff, we have added technology to better filter microbes from the air.
We Continue To Provide Advanced Services To Combat Periodontal Disease
We continue to provide services to patients, even those who require more advanced treatment to fight problems with their periodontal health. Those services include treatments with lasers to remove periodontal bacteria and infected tissues. By pursuing treatment with lasers instead of manual tools, we can shorten your recovery time, better preserve healthy tissues, and even remove the need for suturing. This is one of many advanced approaches we take to fighting periodontal disease and helping patients protect their gums and smile.
Arrange Periodontal Treatment With Dr. Kania!
Through periodontal treatment, you can avoid the potentially serious consequences of advanced gum disease. Our practice is following guidelines from the CDC, OSHA, and ADA to continue safely caring for patients concerned about their gum health. If you have questions about how we are maintaining a safe environment, or if you have any active concerns about your periodontal health, please reach out to Dr. Kania's office in Encinitas/San Diego, CA, at (760) 642-0711.