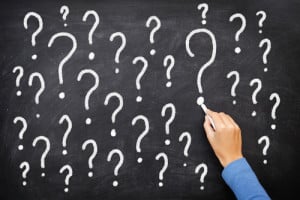 In some cases a patient who requires treatment for periodontal disease or tooth loss may avoid the dentist due to anxiety. We understand that for many people dental fears are very real. We sympathize and offer a procedure to help nervous patients remain calm and relaxed. What do you know about sedation dentistry?
Try Our Sedation Dentistry Quiz
True or False: A dental sedative can help you remain calm.
True or False: We offer multiple forms of calming.
True or False: You can return to work/school if you received inhaled sedation.
True or False: Oral or IV methods will require arranging a ride home.
Answer Key
True. If a patient feels uneasy about receiving dental care then a dentist or periodontist may recommend a sedative. First, the doctor will look at the patient's medical history and current health. Then a procedure will be recommended based on these factors. If you have a fear of the dentist, don't avoid treatment that can protect your smile from gum disease and other oral health concerns, talk to your periodontist about possible calming solutions.
True. We don't just offer one option. Depending on a patient's needs, we can offer three distinct treatment options, inhaled, oral, and IV.
True. Inhaled sedation, also known as laughing gas, is administered through a mask. The patient breathes in the gas and enters a relaxed state. The patient will have little to no memory of the procedure. Afterward, the effects wear off quickly. You will most likely be able to drive yourself to work or school.
True. Oral involves taking a pill prior the procedure. The IV option is administered intravenously. Both help patients enter a much deeper level of relaxation when compared to laughing gas and will need a friend or family member to bring them home.
ABOUT YOUR ENCINITAS, CA, LASER PERIODONTIST:
As a board-certified periodontist, Dr. Ann M. Kania is specially qualified to diagnose and treat issues concerning periodontal tissue and the supportive structures of a patient's smile, as well as place dental implants to restore teeth lost to dental disease or trauma. Dr. Kania also offers the Pinhole® Surgical Technique (PST) for minimally-invasive, scalpel-free gum grafting. To seek Dr. Kania's expertise, contact her office today at (760) 642-0711.