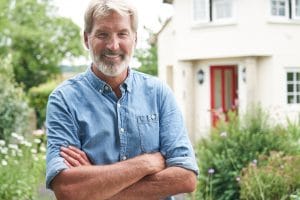 When periodontal disease affects a person's health, it can increase your risk for tooth loss, and raise your risk for infections in other parts of your body. One way to deal with the effects of this harmful condition involve the removal of infected tissues in order to effectively target and remove bacteria, and to encourage the growth of healthy tissues. At our Encinitas/San Diego periodontal practice, we can use lasers to carefully remove infected gum tissues in order to encourage growth and healing. Using lasers to perform this work can allow for more accurate treatment, meaning we can do a better job preserving tissues that are still healthy. This approach can also lead to shorter healing times.
Untreated Periodontal Disease Can Lead To Serious Tissue Damage
Bacteria buildup beneath your gum line can become a serious problem if it is not being addressed. The inflammation and tissue damage can hurt your smile, and lead to the destruction of tissues that keep teeth securely in place. Over time, that can lead to tooth loss – in fact, periodontal disease is the top reason people lose teeth as adults. There is also the potential for periodontal bacteria to spread to other parts of your body and create new problems.
Restoring Your Periodontal Health Through Laser Treatment
We offer modern periodontal treatments with lasers to help restore your tissues. Treating an infection with lasers allows us to carefully clear away tissues that are already infected so that bacteria can be removed. The careful treatment of infected tissues can encourage your body to heal and generate new tissues over time in order to replace what was lost, giving you restored, healthier gums. By choosing to use lasers instead of scalpel treatment, the risk for infection is reduced, and you can enjoy a faster and easier healing period.
Additional Treatment Options That Can Benefit You
After performing a diagnostic review of your periodontal health, Dr. Kania can recommend one of many different procedures to fight gum disease. We can directly target harmful microbes while leaving healthy bacteria intact through ozone therapy. We can also help you manage your gum health after periodontal disease by providing supportive periodontal maintenance treatments. This preventive periodontal work helps you maintain tissues, and keeps patients safe against complications from their infection.
Dr. Kania Can Use Laser Treatment To Offer Modern Periodontal Care
At our Encinitas/San Diego, CA periodontal practice, we can provide patients with modern, laser-based treatments to protect against the effects of advanced gum disease. This is just one of many effective, patient-friendly answers to periodontal disease that we are ready to provide. To find out more, or to make an appointment, you can schedule time to talk with Dr. Kania by calling (760) 642-0711.