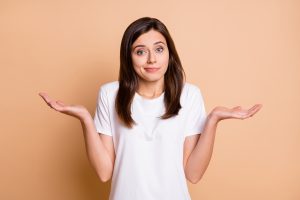 The effort you put into caring for your smile should include protection for your gums. After all, periodontal disease can have many worrying effects, and the condition can be difficult to manage without the proper support. If your dentist warns you about more serious gum disease, or if you have noticed issues with the appearance and condition of your gums, a visit with a periodontist can be beneficial. At our Encinitas/San Diego, CA periodontal practice, we can perform a careful diagnostic review to see what kind of treatment you might require. Depending on your condition, we can determine if you might require preventive treatment, or if a more involved procedure might be appropriate.
Why You Should Be Concerned About Your Gums
A periodontal infection can become a serious problem for your smile and overall health if you do not manage it properly. While gingivitis is reversible, your condition can become more serious over time, and that can lead to a higher risk for tooth loss. It can also make you more susceptible to general health issues! If you think you might have a problem with periodontal disease, a meeting with a specialist can be beneficial.
How Imaging Technology Provides Important Information On Your Periodontal Health
Diagnostic imaging technology lets Dr. Kania perform a detailed evaluation of your gums and see if you have a problem with gingivitis, or if the problem has progressed to a more serious state. When possible, we can move forward with preventive periodontal care to stop an infection from worsening. Scaling and root planing is a procedure that tends to the bacteria beneath your gums, removing harmful microbes and polishing the surfaces of teeth to make future buildup less likely. For a more serious case, we can discuss treatment options.
Arranging Treatment For Periodontal Disease
Periodontal disease can prove difficult to manage without the proper intervention. The services we provide include treatments with lasers that remove bacteria and diseased gums. We can also provide services like PRP therapy to encourage tissue recovery and ozone therapy to destroy unhealthy microbes.
Schedule An Appointment With Your Encinitas/San Diego, CA Periodontist!
An appointment at our periodontal practice can provide you with important feedback about the state of your gums. A timely warning about an infection can lead to beneficial treatment, and it can lower your risk for difficulties that will raise your risk for tooth loss and general health problems. If necessary, Dr. Kania can talk to you about more advanced services to fight an advanced infection. If you have questions about your periodontal health, if you want a second opinion about your health, or if you are interested in treatment, call Dr. Kania's office in Encinitas/San Diego, CA, at (760) 642-0711.