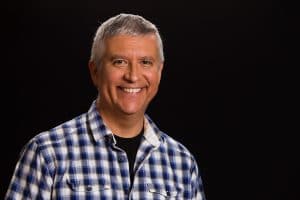 While our daily oral hygiene routines are intended to fight the accumulation of oral bacteria, some microbes in your mouth are not harmful to your well-being. These bacteria do not create problems like periodontitis, and preserving them will help you maintain your mouth's natural ecosystem. Thanks to ozone therapy, our Encinitas/San Diego, CA periodontal practice is able to target the harmful microbes while leaving other bacteria alone. The agents responsible for periodontal problems are anaerobic, which makes them vulnerable to a concentrated dose of oxygen. This is one of many services we offer to help those who are struggling to protect their teeth and health against periodontal disease.
Harmful Bacteria Can Create Serious Problems For Your Periodontal Health
While there are some bacteria that do not pose problems for you, unwelcome microbes can lead to serious problems. When an infection develops, and preventive periodontal care does not occur in time, you can develop problems with gum disease that are hard to manage. In time, bacteria will cause damage to tissues that support teeth, which makes you vulnerable to tooth loss. Harmful bacteria that cause inflammation can also travel to different parts of your body, which can lead to more health troubles.
Ozone Therapy Uses Oxygen To Address Harmful Microbes
Concentrated applications of oxygen are effective at eliminating harmful bacteria while leaving other microbes alone. In both liquid and gas form, this treatment can destroy those agents causing periodontal problems without disrupting the mouth's ecosystem. That preservation of "good" bacteria will help your body naturally recover after a procedure is performed.
We Can Find The Right Approach To Fighting Your Periodontal Infection
Ozone therapy is just one of many services that we offer for patients who have periodontal problems. After a diagnostic review of your gums, we can see how serious your condition has become, and determine how we might be able to help you. We use modern approaches to treatment, including treatments that rely on LANAP periodontal laser technology, to address the problems caused by periodontal disease. We can also discuss implant dentistry to help restore your full smile if tooth loss has already affected you. While advanced gum disease can be a frustrating and difficult problem, access to a periodontal specialist can make managing it easier than you realize!
Talk To Dr. Kania About Using Ozone Therapy To Fight Periodontal Disease
At our Encinitas/San Diego, CA periodontal practice, we use a variety of treatment approaches to help patients fight problems with periodontal disease. In addition to diagnosing and responding to problems in the office, we can also offer guidance and take-home care that makes bacteria easier to fight between appointments! To learn more, please call Dr. Kania's periodontal office at (760) 642-0711.