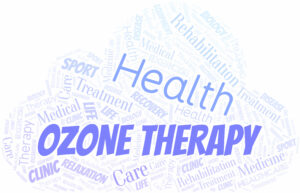 Our team offers a number of treatments designed to keep periodontal disease at bay, or to manage it, and keep your smile healthy and whole. In fact, we even provide a holistic approach with Ozone Therapy. In today's blog, your Encinitas/San Diego, CA, periodontist talks about the benefits of Ozone Therapy.
Why Gum Disease Requires Management
When periodontal disease develops, it could start with sore, red gums that bleed easily. As it worsens, periodontitis can develop that causes the loss of adult teeth. We can take action to prevent the disease in the gingivitis stage. But once it occurs we will need to instead focus on managing it to keep your smile healthy and whole. With Ozone Therapy, we have a noninvasive and effective option for preventing it or managing it along with other periodontal maintenance treatments, such as cleaning or even scaling and root planings.
Ozone Therapy
The same bacteria that causes the onset of gum disease are anaerobic, which means they're vulnerable to expire to oxygen. Using Ozone Therapy means our team can actually oxide and destroy harmful microbes that cause or worsen periodontal disease. We can administer this in a gas or liquid form. In the liquid form, this can better locate and destroy harmful bacteria in your gums and on the teeth. We can also provide this in a gas form if you prefer. While this does destroy bacteria associated with disease, it doesn't harm the beneficial microbes that help protect your oral health.
A Preventive Approach
Ozone Therapy, combined with regular preventive action like dental cleanings and good homecare, can help you avoid the onset of periodontal disease, or enable you to manage it and prevent the late stage from causing missing teeth. You should undergo routine cleanings with your dentist every few months to remove plaque and tartar. If you have the disease, we can offer periodontal maintenance to safeguard your smile and keep it whole. At home, you should find time to brush twice a day and floss every evening, and avoid tobacco products. These actions help keep the gums healthy and strong.
If you have any questions about this treatment, or about how to safeguard your smile from the impact of disease, then contact our team today to learn more. We want to help you enjoy optimal oral health, and avoid issues that could threaten smile stability.
Talk To Your Encinitas/San Diego, CA Periodontist About Treating Periodontal Disease
We want to help you avoid the onset of poor gum health with a holistic approach to treatment. If you would like to find out more about preserving the health and strength of your gums call Dr. Kania's office in Encinitas/San Diego, CA, at (760) 642-0711.