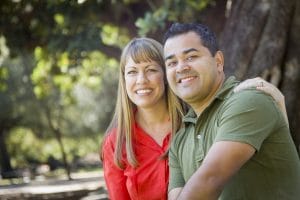 How concerned should you be if you are struggling with periodontal health issues? When a person exhibits signs of gingivitis, the problem can be addressed in a way that returns their gums to good health. A more advanced problem with periodontal disease can create more significant concerns, and put you at risk for problems like tooth loss. At our Encinitas/San Diego, CA periodontal practice, we provide modern services that help patients with gingivitis, as well as those who need help with more advanced periodontal disease. When a serious gum infection affects you, it can be important to carefully remove damaged tissues so that new, healthy tissues can grow. To make this process more comfortable and more precise, we rely on soft tissue lasers specially designed to provide better patient experiences.
Your Issues With Periodontal Disease Can Create Serious Trouble For Your Health
Why do people sometimes lose teeth as they age? The answer may differ from one individual to the next, but you should know that complications from periodontal disease are the leading cause of this problem! When you develop a serious infection, healthy tissues can be damaged as your body tries to fight unwelcome bacteria beneath your gums. This is not the only negative effect associated with periodontal disease. Studies have pointed to a potential connection between periodontal disease and significant health threats like cardiovascular disease!
Using LANAP To Fight The Effects Of Periodontal Infection
Removing damaged gum tissues can encourage your body to grow healthy tissues, which are not infected with unwelcome bacteria. While some practices rely on manual tools to perform this removal, we rely on the LANAP protocol to make this experience easier for our patients. LANAP is a laser-based treatment that allows your periodontist to deliver more precise care. In addition to leaving healthy tissues in place, laser-based care can actually make your recovery easier, and eliminate the need for sutures.
We Also Provide Treatment With Erbium WaterLase
The Erbium WaterLase laser is an additional treatment option we can provide for our patients struggling with advanced periodontal disease. This laser can ensure that your time in our office is more comfortable, and shorten your treatment time. This modern laser also helps destroy more of the harmful bacteria present beneath your gums, which can aid in your recovery.
Talk To Dr. Kania About The Benefits Of Laser Treatment To Address Gum Disease
At our Encinitas/San Diego, CA periodontal practice, Dr. Kania is proud to offer a range of modern services for people who struggle with periodontal disease. If you have questions about our treatments, or if you think you may have an infection that calls for expert care, let us know! To meet with Dr. Kania, contact her office today at (760) 642-0711.