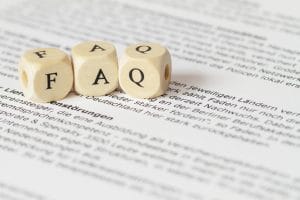 When we see an Encinitas/San Diego, CA, patient with a more advanced case of gum disease, we often offer treatment using advanced technology. For example, the laser-assisted new attachment procedure (LANAP) uses laser technology to combat gum disease and improve oral health. Do you have questions about our laser periodontal treatment?
Frequently Asked Questions About Laser Periodontal Treatment
Question: How do I know if I need periodontal treatment?
Answer: If you attend your routine six-month cleanings, then your dentist or periodontist is likely to identify the presence of gum disease. Otherwise, you should watch for the warning signs, which include soreness in the gums, redness, or bleeding when you brush or floss. Recession and swelling also indicate the presence of periodontal disease.
Question: What happens if my disease remains unaddressed?
Answer: Without treatment, the disease will grow more severe until the advanced stage develops, known as periodontitis. With periodontitis, the connective tissues between the teeth and gums will deteriorate, leading to adult tooth loss and causing to serious consequences for your overall oral health.
Question: How does the LANAP procedure work?
Answer: The treatment employs a soft tissue laser to remove infected tissue safely and comfortably. Then, healthy gum tissue can adhere to the teeth and close periodontal pockets, allowing you and your periodontist to address the disease and safeguard your smile.
Question: What benefits will the treatment offer?
Answer: The soft tissue laser doesn't require anesthesia or scalpels. The treatment also significantly reduces the risk of infection and bleeding, while also offering a faster healing time. Using the LANAP laser also allows us to target specific areas of the gums with accuracy and precision. Patients also find the procedure to be comfortable. If you have any questions about our procedure, or about identifying and treating gum disease, then contact our team today. We want to safeguard your smile against periodontal problems!
Do Your Gums Need Treatment?
Using advanced technology, we're ready to help restore the health of your smile. For more information, schedule a consultation with Dr. Kania by calling her periodontal office in Encinitas/San Diego, CA, at (760) 642-0711.