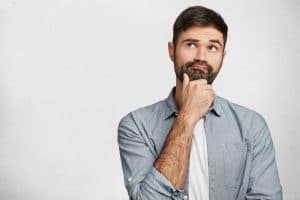 When action is taken in time, gingivitis can be addressed before any lasting problems affect your periodontal health. In fact, our Encinitas/San Diego, CA periodontal practice can provide preventive care in the form of a scaling and root planing to help you recover from an infection before there are complications that have to be addressed. Unfortunately, many people will have a problem with gingivitis worsen, leading to issues with periodontal disease. Without the appropriate care, this condition can lead to serious tissue damage, enough to cause tooth loss. Periodontal disease also makes you vulnerable to general health problems as bacteria are able to move to different parts of your body. If you are already dealing with periodontal disease, we can evaluate your gums and find the right way to help you fight your infection!
How Has Periodontal Disease Affected You?
When periodontal disease develops, pockets can form around your teeth. Over time, the bacteria that gather between your teeth and gums can cause attachment loss, as the tissues holding teeth in place are gradually destroyed. As a result, many people with periodontal disease face difficulties with tooth loss over time. If you have other health concerns, like diabetes, your infection may make the condition more difficult to manage. Problems with gum disease also create potential risks for your heart health!
How Lasers Target Periodontal Bacteria
By using lasers to fight periodontal bacteria, we can remove harmful microbes while also stimulating the growth of healthy tissues. LANAP treatment allows us to remove bacteria and infected gum tissues while minimizing changes to your healthy gums. This tool also makes it possible to minimize bleeding and remove the need for suturing after manipulating gum tissues. We also offer treatment with the REPAIR WaterLase laser. Offering options to patients allows us to tailor a treatment so that we can personalize our approach to your care.
Has Periodontal Disease Led To Tooth Loss?
With laser treatment, ozone therapy to attack harmful microbes, and PRP therapy to encourage growth, we can deal with periodontal disease before issues like tooth loss affect a person. Unfortunately, some patients will not start treatment for periodontal disease until after tooth loss has taken place. If this is the case for you, we can make plans to restore your full smile through implant dentistry. Implants allow us to secure permanent prosthetic appliances so that you can bite, chew, and speak without difficulty.
Talk To Dr. Kania About Your Issues With Periodontal Disease
At our periodontal practice, Dr. Kania is able to help patients address problems caused by periodontal disease. To learn more about our services, or to discuss the impact your infection has had on you, please contact our periodontal office in Encinitas/San Diego, CA, at (760) 642-0711.