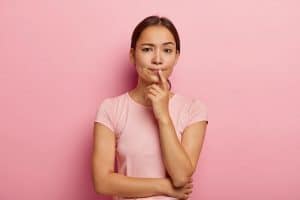 If you want to protect your periodontal tissues from damage, your ideal goal should be to prevent gum disease from forming. You keep your smile safe from gingivitis through smart oral hygiene habits that defend you against the buildup of oral bacteria. When gingivitis forms, the problem can be reversed before there is permanent damage to worry about. Unfortunately, the matter can be more difficult to resolve when you have periodontal disease. Your Encinitas/San Diego, CA periodontist is able to check on the severity of your condition, and talk to you about ways to protect yourself against the destruction of tissues that support your teeth. In addition to providing preventive services, we have treatments that can help you manage the matter of your periodontal disease.
Untreated Periodontal Disease Can Damage Tissues That Support Your Teeth!
If you let a problem with periodontal disease go untreated, it can become a real concern for your smile and oral health. Over time, the damage done by an infection can lead to significant attachment loss, which can lead to tooth loss. With our advanced diagnostic imaging technology, we can review the current condition of your gums to determine what kind of care you might require.
Scheduling Supportive Periodontal Maintenance
For people with periodontal disease, supportive periodontal maintenance can be beneficial. Rather than undergoing semiannual dental cleanings, patients with gum disease can receive periodontal maintenance at recommended intervals in order to fight the buildup of bacteria attacking their gums. Through these persistent treatments, we can control your condition and protect your tissues.
In cases where a person's gingivitis has not progressed to periodontal disease, we can use a scaling and root planing to remove the agents causing infection. This process can potentially stop an infection and return your gums to good health, which can stop the problem from worsening.
Different Treatments To Fight Periodontal Disease
Our practice offers several modern solutions for periodontal disease. We can use laser treatments to remove infected tissues, which can lead to the growth of healthy gums in their place. We also have the ability to attack unwelcome microbes while preserving healthy tissues through ozone therapy. For care between appointments, we can provide you with Perio Protect. Perio Protect gives you a special tray and antibacterial agents to fight harmful microbes at home!
Dr. Kania Can Help You Address Problems Linked To Gum Disease
At our Encinitas/San Diego, CA periodontal practice, we can work with patients who have experienced problems with periodontal disease, and those who want to prevent troubles with gingivitis from worsening. If you have questions about our services, or if you want to see what can be done about your current problems, let us know! You can call Dr. Kania's periodontal practice today at (760) 642-0711.