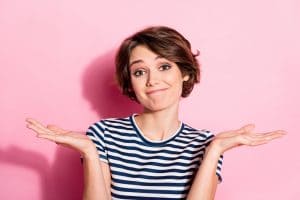 When you keep up with the right oral hygiene efforts, you can successfully defend your gums against gingivitis. This method of prevention may seem straightforward, but many people still wind up experiencing periodontal problems at some point in their life. Gingivitis should concern you – if the condition is not addressed in time, you are vulnerable to developing periodontal disease. When this problem develops, permanent tissue damage occurs that weakens the support for teeth, leading to their losses. Periodontal disease also makes you more vulnerable to problems with your general health, as the bacteria attacking your gums can move through to different areas. Our Encinitas/San Diego, CA periodontal practice is prepared to evaluate your periodontal health and recommend treatment based on your needs. If you want to prevent periodontal disease from occurring, make sure you check yourself for any symptoms of gingivitis so you know when a problem is starting to develop!
Make Sure You Acknowledge Early Signs Of Poor Periodontal Health
While periodontal disease is capable of doing permanent tissue damage, gingivitis can be treated before there are lasting consequences that you have to worry about. If you want to step in and enjoy treatment at this point, you should be watching your smile for any symptoms of gingivitis that might be present. Infected tissues are more likely to bleed whenever you brush and floss, and they are also more likely to have troubles with swelling and discoloration. Over time, your gum line may recede because of this issue as well. While better oral hygiene can help you fight gingivitis, you can also schedule an appointment to make sure the problem has not become serious already.
Professional Preventive Care Can Protect You From Periodontal Disease
Preventive services from your periodontist can help you by reversing gingivitis, or by stopping the progression of damage and the further spread of bacteria if you have periodontal disease. Scaling and root planing treatments clean teeth beneath the gum line, which makes the removal of periodontal bacteria possible. For people who have periodontal disease, supportive periodontal maintenance can take the place of regular dental cleanings. These sessions, which can occur more frequently than traditional cleanings, can help you avoid some of the alarming effects of an advanced infection.
Gum Line Recession Can Make Gingivitis Harder To Avoid – We Can Help
If your gum line has receded already due to past issues with poor periodontal health, or if it has occurred for any other reason, it can be more difficult to prevent periodontal problems in the future. Our practice uses the Pinhole Surgical Technique to restore your gum line while minimizing changes to your tissues, and removing the need to use surgical cuts and sutures. Once complete, this procedure can improve your smile and also help you avoid more troubles with gingivitis.
Your Encinitas/San Diego, CA Periodontist Can Protect Your Gum Health!
Are you starting to worry about your periodontal health? If you have observed worrying signs of gingivitis and want to make sure the matter is fully resolved, call Dr. Kania's periodontal practice in Encinitas/San Diego, CA at (760) 642-0711.