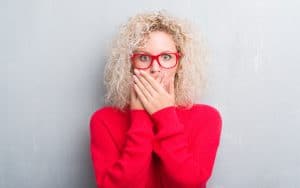 When a person identifies the signs of gingivitis, and addresses the matter, their periodontal tissues can be spared any worrying damage. For a person whose condition progresses to more serious periodontal disease, harm to periodontal tissues, and tissues that keep teeth secure, can become a frustrating problem. If you have already experienced this harm, you can talk to your Periodontal Specialist in Encinitas/San Diego, CA to learn what your treatment options are. Platelet rich plasma (PRP) therapy can actually help you recover from damage, as this procedure can encourage the recovery of your gums.
The Effects Of Periodontal Disease Can Include Tooth Loss, And Other Concerns
Advanced periodontal disease can lead to serious damage to your gum tissues. Because the tissues that support your teeth can be harmed when you have advanced gum disease, you face an increased risk for your teeth to loosen. This can call for tooth extraction, or it may result in teeth being lost on their own.
Periodontal disease can affect more than just your smile if it is not addressed. Gum disease has been linked to other health concerns, including heart disease. If you are not taking an infection seriously, it can create new problems that you have to manage!
Taking On Damaged Periodontal Tissues With PRP Therapy
PRP therapy can encourage the restoration of gum tissues, and protect vulnerable tissues. That recovery can make periodontal treatment, and periodontal disease management, easier. To further help you recover, platelet rich fibrin therapy can be implemented. This can encourage the growth of healthy tissues in specific areas, so you can see targeted improvements that help you restore your oral health.
Taking Other Steps To Improve Your Condition After Gum Disease
Our periodontal practice can help you do more than just manage the effects of your infection. If you are already suffering the effects of tooth loss, you can make an appointment to discuss dental implant placement. When implants are put in place, you can count on better support for a dental prosthetic, which can lead to better dental function. You can also discuss a gum grafting treatment, which can address the unsightly effects of gum line recession. In addition to improving the way you look, a grafting treatment can return coverage to portions of your teeth that are more sensitive.
Dr. Kania Is Prepared To Help Patients Address Damage Done By Gum Disease
Dr. Kania is proud to offer modern solutions to the problems created by periodontal disease. If you are worried that you might have a problem with your gums, or if you want to recover from the effects of gum disease, you can reach out to schedule an appointment, and find out how treatment can help you! If you are ready to benefit from Dr. Kania's expertise, contact her office today at (760) 642-0711.