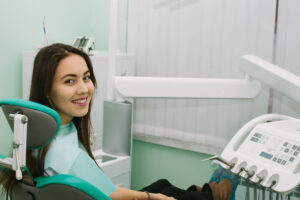 There are many reasons to worry about the state of your periodontal health. After an infection forms, you have a limited time to respond before your initial troubles with gingivitis progress to more advanced gum disease. At this stage, you can experience more tissue damage, face a heightened risk for tooth loss and other complications, and generally have a more difficult time controlling the issue. The good news is that our Encinitas/San Diego, CA periodontal practice is prepared to help you take on the different consequences of your infection. For patients who need help recovering from tissue damage, we can recommend platelet rich therapy. By using platelet-rich plasma, we can stimulate the natural recovery process and help your gums repair damage caused by bacteria.
Your Periodontal Health And Proper Tissue Recovery
Managing periodontal disease effectively can call for different strategies. By providing a diagnostic review of your gums, we can look out for the different issues that you might need help addressing. One issue is with damage to your tissues that can occur over time. The harm caused by bacteria should not be taken lightly, as you run the risk for tooth loss, and you also have to worry about harmful microbes entering the bloodstream and creating problems elsewhere in your body. Fortunately, PRP therapy provides a holistic solution to this issue, one that relies on your body's natural growth process to stimulate results.
How PRP Therapy Helps Patients Affected By Poor Gum Health
With PRP therapy, we can take on problems with tissue damage that have left you vulnerable. Platelets are already used by the body to repair damages that occur. By using a platelet-rich plasma and targeting your infection site, we can speed up recovery naturally. We can also use a platelet-rich fibrin matrix that helps with targeted recovery. This can also help patients recover faster after they receive dental implants.
How We Help Patients Receive Personalized Care
The right treatment experience can help you take on difficulties with your health that are linked to periodontal disease. Advanced diagnostic imaging lets us break down what issues you face from your infection. In addition to taking on active issues like tissue damage, you can learn about supportive care after your initial procedure to maintain your well-being over time.
Talk To Your Encinitas/San Diego, CA Periodontist About Platelet Rich Therapy!
The right solution for your smile troubles will help you take on different problems associated with periodontal disease. With platelet-rich plasma, we are able to take on tissue damage by using a holistic approach to stimulate recovery. If you would like to learn more about this or any other service we can provide, please call Dr. Kania's office in Encinitas/San Diego, CA, at (760) 642-0711.