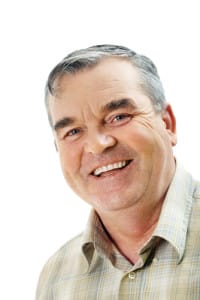 Gum disease affects over 64.7 million adults over the age of 30. Without treatment, the disease can increase the risk tooth loss in adults, hurting both their appearance and overall health. However, there are options for treating the disease in the early stages and managing it if the disease has progressed to later stages. Treating gum disease is possible with the right procedures.
Frequently Asked Questions About Gum Disease
Question: Why do we develop periodontal disease?
Answer: The disease occurs as a result inflammation caused by bacteria. A variety of factors can increase the chances of developing periodontal issues, such as illness, the use of certain medications, age, hormonal fluctuations, and the use of tobacco products.
Question: Can the issue be treated with dental lasers?
Answer: In many cases a dentist or periodontist can address the issue with laser dentistry. The LANAP procedure uses dental lasers to remove bacteria and plaque buildup from the surface if the teeth and roots. The device can also be used to remove infected gum tissue. The healthy gums and then adhere to the clean teeth, correcting recession and improving oral health.
Question: What are the warning signs?
Answer: You should be aware of the possible warning signs, which may include sore gums, red gingival tissue, gum recession or gums that bleed easily when brushing or flossing.
Question: How will the doctor diagnose the problem?
Answer: The doctor may use digital x-rays and 3D images to create a detailed picture of your oral health, identifying the early stages of the disease.
ABOUT YOUR SAN DIEGO, CA, LASER PERIODONTIST:
To learn how to keep your teeth and gums healthy for life, subscribe to this blog, and visit Dr. Kania for a consultation. As a board-certified periodontist, Dr. Ann M. Kania is specially qualified to diagnose and treat issues concerning periodontal tissue and the supportive structures of a patient's smile, as well as place dental implants to restore teeth lost to dental disease or trauma. Dr. Kania also offers the Pinhole® Surgical Technique (PST) for minimally-invasive, scalpel-free gum grafting. To seek Dr. Kania's expertise, contact her office today at (760) 642-0711.