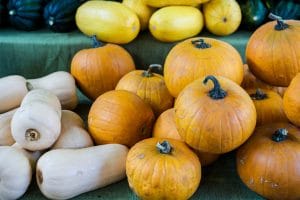 Occasionally, we like to take a little break from our periodontal blog topics and focus on the community. With fall right around the corner, there will be lots of fun events and activities taking place in Encinitas, CA. From farmer's markets to live performances, let's see what's happening this weekend in our community.
Community Events
Farmers' Market: The Leucadia/Encinitas Farmers' Market and Art Fair will take place on Sunday, September 23rd from 10am until 2pm. The market and fair will be lcoated at the Paul Ecke Elementary on 185 Union Street. You will be able to purchase the freshest local fruits and vegetables, and visit a number of vendors offering unique arts and crafts. A great way to spend a Sunday with the family and obtain plenty of fresh, healthy foods for the upcoming week!
Anthony Ortega Quartet: Mr. Peabody's Bar and Grill (located on 136 Encinitas Boulevard) will be presenting the Anthony Ortega Quartet on Sunday, September 23rd from 6pm until 10pm. Come see a local jazz legend and enjoy a wonderful evening with your special someone. End your weekend on a high note!
Marty Conley Big Band Express: The Encinitas Elk Lodge will be presenting the Marty Conley Bid Band Express on Sunday, September 23rd at 6pm. Admission is $10 and you get to see a full 17-piece orchestra performance swing music. Enjoy a night of dancing and beautiful music to close out your weekend.
Ready to See Your Periodontal Specialist?
If you want to attend the big community event with a healthier, more attractive smile, then give our team a call. We offer treatments for a variety of periodontal issues, including gum disease. For more information, schedule a consultation with Dr. Kania by calling her periodontal office in Encinitas/San Diego, CA, at (760) 642-0711.